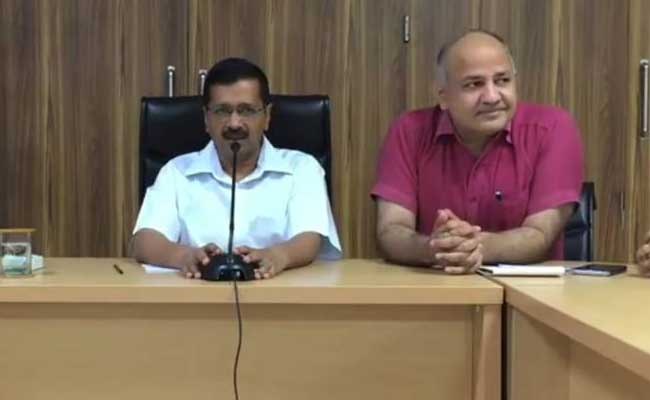 Ahmedabad:
The Aam Aadmi Party (AAP) on Saturday announced that it will contest the Assembly elections in Gujarat which are to be held by the end of this year.
The announcement was made by Gujarat election in-charge and senior AAP leader Gopal Rai in Ahmedabad.
"The BJP has ruled the state for many years but failed to fulfil the aspirations of the people of Gujarat. The Congress is in complete disarray. The people of Gujarat want an alternative, which the Aam Aadmi Party will provide," Mr Rai said.
The announcement by the AAP came after its big victory in the Bawana Assembly by-poll in Delhi, in which the party candidate defeated the BJP nominee, who was an AAP turncoat, by a huge margin of over 24,000 votes.
The Aam Aadmi Party taken a break from its long-running public feud with the BJP, which governs the centre, after its electoral defeats in Punjab and Goa early this year.
Mr Rai said that the party will only contest on those seats where it has an organisational base. It will get "clean" candidates who don't have any charges of corruption or criminal cases and upright character to fight on the party symbol.
The elections will be held for the 182-member Gujarat Assembly. The party will also make sure that each of the seats it's contesting in should have a booth in-charge. And the party members would also have to raise fund for campaigning and spend it as per the norms of the Election Commission.
The AAP slogan will be "Gujarat Ka
Sankalp
, AAP
hee khara vikalp
" (AAP is the true alternative for Gujarat). The party has already set up a committee to receive and scrutinise applications from aspirants.
AAP leader and Delhi Chief Minister Arvind Kejriwal had visited the state and held massive rallies post the Patel agitation and the Una incident where Dalit youth were publicly flogged by cow vigilantes last year.
The Bawana by-election victory appears to have convinced the party top brass to try its luck in Prime Minister Narendra Modi's home state. Another factor in its favour could be that the state Congress party is in complete disarray with a vertical split organised by rebel leader Shankersinh Vaghela.
The party will hold a roadshow in Ahmedabad on September 17.
With inputs from IANS