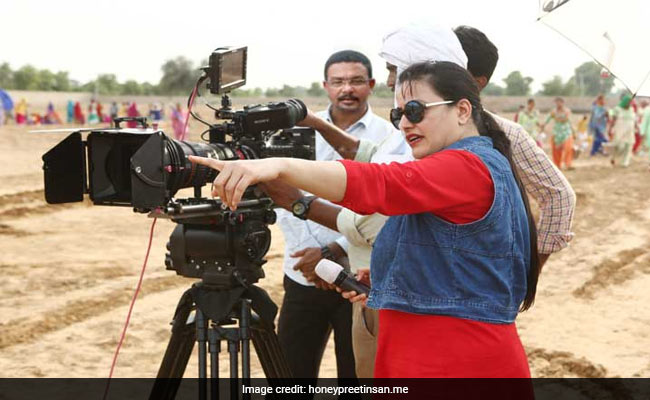 Highlights
Vipassana and Honeypreet both call themselves "Guru Brahmachari"
Ram Rahim's daughter Vipassana is the chairperson of Dera Sacha Sauda
Honeypreet, his adopted daughter, is believed to be his confidante
New Delhi:
As self-styled spiritual guru
Gurmeet Ram Rahim Singh was sentenced to 20 years in jail
today, an
appeal to his followers
to abide "peacefully" by the court order came from Vipassana Insan, the chairperson of the Dera Sacha Sauda sect that the baba heads.
Vipassana Insan is widely seen as one of the candidates to
succeed Ram Rahim
as the leader of the
Dera sect and its vast empire
, besides his adopted daughter Honeypreet.
Vipassana and Honeypreet both call themselves "Guru Brahmachari".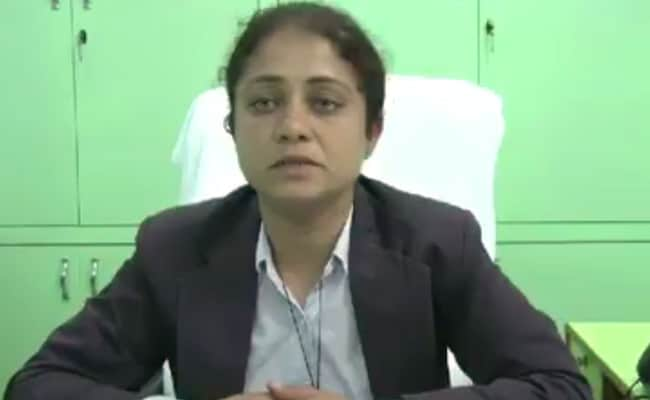 Honeypreet - or Priyanka Taneja - describes herself on social media as "
Papa's angel, philanthropist, director, editor and actress
". She seen with the 50-year-old Dera chief after he was held guilty on Friday of raping two followers. She held his bags and accompanied him when he was flown from Panchkula to Rohtak in a special chopper.
Vipassana, 35, joined the Dera right out of college and says as chairperson, she is second in the Dera's ranks.
Honeypreet, said to be in her thirties, says on her Twitter and Facebook accounts: "Passionate to transform my Rockstar Papa's directions into actions!" She has over one million followers on Twitter and more than five lakh on Facebook.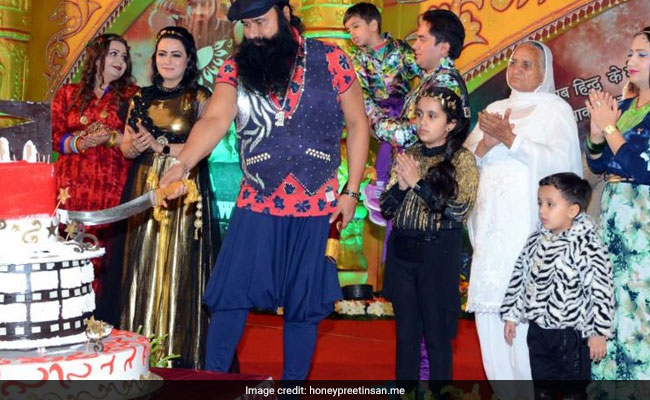 On his 50th birthday on August 15, she tweeted: "#HappyBirthDayGuruPa Congrats for d phenomenal 50 yrs! Thanx for turning every darkest hour into a brightest moment."
Honeypreet has acted in and directed films starring Ram Rahim, mainly the "MSG - messenger of God" series. She claimed to have broken action star Jackie Stan's record by performing more than 21 roles in a film.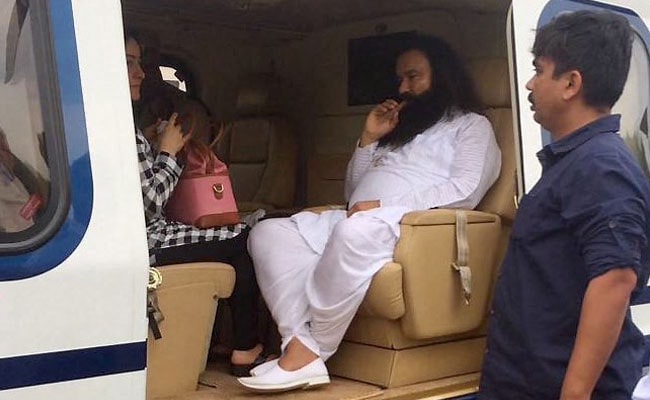 Ram Rahim is married to Harjeet Kaur. They have two daughters, Charanpreet and Amanpreet, and a son Jasmeet, all married.
Jasmeet Insan is a businessman and was reportedly declared his father's heir in 2007.
But Dera rules bar him - as Ram Rahim's family - from taking charge of the sect. Jasmeet, married to the daughter of a Congress leader, apparently has the support of Dera's older supporters.