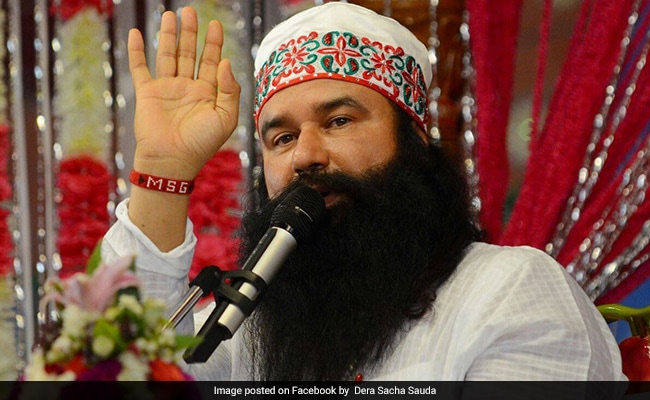 The sentence against rape convict
Gurmeet Ram Rahim Singh
was declared by a special CBI court today. He has been sentenced to 20 years in prison as he was announced
guilty of raping two women in a 2002 case
. Followers of Dera Sacha Sauda in Punjab, Haryana and other cities, burned down gas stations and train stations and torched vehicles after Dera chief Ram Rahim was announced guilty of rape by the special CBI court in Panchkula on Friday. At least 38 people were killed and more than 200 injured in the violence in Haryana, officials said, drawing sharp criticism for the state government. The Haryana police said they have made sufficient security arrangements to ensure peace and harmony. The 50-year-old "
Guru of Bling
" has been lodged in Rohtak's Sunaria jail. Rohtak has been placed under multi-layered security; 28 companies of paramilitary troops have been stationed in the town and Dera followers are not being allowed to enter the district.
Here are live updates from Gurmeet Ram Rahim's Rape case sentencing in Rohtak:
"Chief Minister ML Khattar may not be the most experienced political leader in the country - in fact, he has not held an administrative position earlier; but in India, the system is run collectively by politicians, bureaucrats and the police, and they are well-trained to handle such crises. In fact because he comes without baggage, ML Khattar is still regarded as honest and sincere, incapable of petty intrigue. He was nowhere in the reckoning to become Haryana Chief Minister as even his party was not expected to win the polls. So to suggest that he was beholden to the Dera for the office he holds is a preposterous piece of journalistic fiction," Journalist Chandan Mitra writes for NDTV on why
BJP is right to back Khattar despite Haryana riots
.