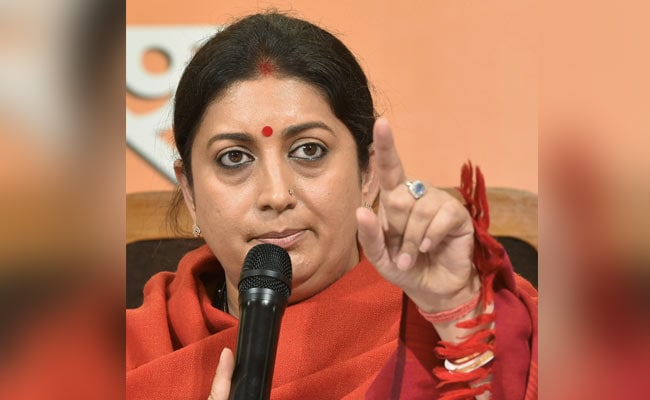 Amethi:
A village in Rahul Gandhi's Amethi constituency in Uttar Pradesh will go digital from September, with access to over 200 government services at the click of a mouse, courtesy Union Minister Smriti Irani. The Pindara Thakur village in the Congress president's constituency has been picked under the Digital India Programme of the government.
Smriti Irani is set to launch the "digital avatar" of the village in a ceremony on Saturday.
The minister has frequently visited the Gandhi family stronghold and has been pitched by the BJP as Rahul Gandhi's rival in the constituency. She contested the 2014 Lok Sabha election from Amethi but lost to Mr Gandhi by over one lakh votes.
A local official, Devi Dayal Verma, told the Press Trust of India that villagers of Pindara Thakur would be linked with Wi Fi Chaupal and may use 2 GB free data for 15 days to start with. Later, this service would be provided to them at cheaper rates.
The central minister will also inaugurate the 'Digital India Banking Service' at the head post office of Amethi in Amethi town to boost the payment services in post offices.