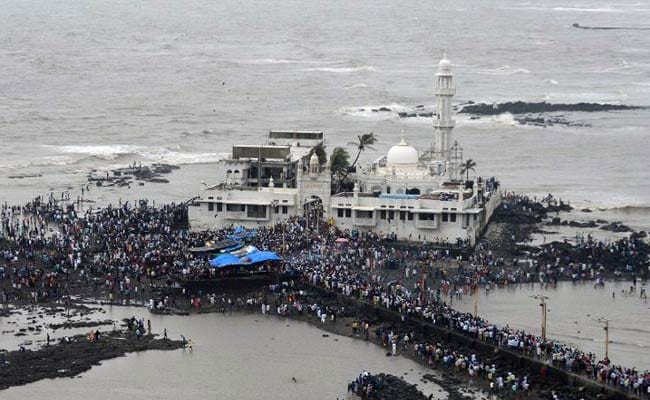 New Delhi:
Congress leader Manish Tewari today hailed as "progressive" decision of the Bombay High Court allowing women into Haji Ali Dargah even as he pitched for declaring the practice of triple talaq as "illegal".
"Bombay High court decision allowing women into#HajiAli progressive. If trustees have any sense would not impugn it. Triple Talaq must also go! (sic)", the former Union Minister said on Twitter.
His plea came a day after the high court in a significant judgment lifted the ban imposed on women from entering the sanctum sanctorum of Haji Ali Dargah in Mumbai, saying it contravenes the fundamental rights of a person.
The court has, however, stayed its order for six weeks following a plea by Haji Ali Dargah Trust, which wants to challenge it in the Supreme Court.
"The ban imposed on women from entering the Haji Ali Dargah is contrary to Articles 14, 15, 19 and 25 of the Constitution of India. Women should be permitted to enter the Dargah on par with men," a division bench of Justices VM Kanade and Revati Mohite Dere has said.
Under the said Articles, a person is guaranteed equality before law and has the fundamental right to practice any religion he or she wants. They prohibit discrimination on grounds of religion, gender and so on, and provide freedom of conscience and free profession, practice and propagation of religion.
Mr Tewari's tweet also came a day after the Supreme Court took on board a petition by a West Bengal-based Muslim woman to declare the practices of "talaq-e-bidat" (triple talaq), "nikah halala" and polygamy under the Muslim personal laws illegal and unconstitutional.