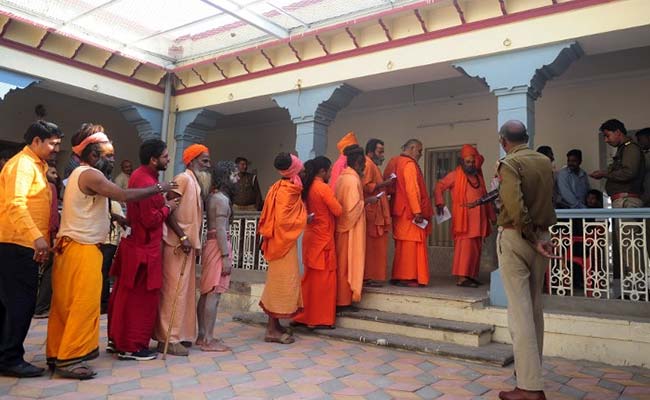 Lucknow:
The seventh and final phase of Uttar Pradesh elections today saw a 60 per cent turnout. 83 per cent polling was recorded in Manipur, its second and last phase, till 5 PM. Today's voting wraps up elections in five states - the other three being Punjab, Uttarakhand and Goa - the results of which will be announced on March 11. In focus today, Varanasi, Prime Minister Narendra Modi's parliamentary constituency which became the hub of all political activity as campaigning wound up in the marathon seven-round UP election, saw voters coming out in large numbers. In the key contest between the BJP, the Samajwadi-Party-Congress alliance and Mayawati's Bahujan Samaj Party, every party has stretched its last muscle to try for at least 202 seats in UP's 403-member legislature to be able to form a majority government.
Here's your 10-point cheatsheet to the story:
The 40 seats that voted today are in eastern UP, a region that the BJP has gone flat out to win after reports of a slow beginning in the first few rounds of polling. For over a week, BJP chief Amit Shah and almost two dozen union ministers camped in Varanasi to campaign and Prime Minister Narendra Modi spent three days there, the longest campaign by a Prime Minister in his constituency.

Other parties too converged upon Varanasi. About 30 chartered flights brought in over 115 leaders in 10 days to campaign in and around the ancient temple town.

The BJP doubled the Prime Minister's rallies after the first rounds of voting and he addressed 23 rallies in UP with the party choosing not to project a chief ministerial candidate and seek votes for PM Modi's development agenda. The BJP has been out of power in UP for 15 years.

The UP election is crucial for the BJP. Both a win and a loss will be seen as a referendum on PM Modi's notes ban. The result will also impact the BJP's chances of improving its strength in the Rajya Sabha or upper house of parliament where the government is in a minority and has trouble pushing legislations.

Chief Minister Akhilesh Yadav, 43, of the Samajwadi Party is seeking re-election and has addressed 221 rallies, held over 60 Jan Sampark Yatra (rallies to connect with people) and four roadshows with Rahul Gandhi, whose Congress is playing junior partner in UP to Mr Yadav's party.

At stake for Akhilesh Yadav is control of his Samajwadi Party which he seized from his father Mulayam Singh Yadav and uncle Shivpal Yadav just before the assembly elections and after a long family feud.

Rahul Gandhi has invested a lot in his alliance with the Samajwadi Party. A win in UP for the alliance will give Mr Gandhi a position of advantage and could set up the possibility of a continued partnership for the 2019 national election with the Congress vice-president projected for Prime Minister. The Congress has done disastrously in recent elections and another loss will further lower Mr Gandhi's stock.

Mayawati has been called the dark horse of this UP election. In her bid to win back the state she lost to Akhilesh Yadav in 2012, her campaign has been on a lower key than the BJP and the Samajwadi Party-Congress, but she has drawn big crowds at public rallies. The BSP chief however has to overcome her zero-seat performance in the national election of 2014, swept by the BJP which had won 71 of UP's 80 seats.

The BJP is also looking to win another state in the north-east, Manipur, which finishes voting today for its 60-member assembly. The BJP is giving Chief Minister Okram Ibobi Singh of the Congress, who has ruled for 15 years, a run for his money. Activist Iron Sharmila makes her election debut.

Manipur saw record voting in the first round on Saturday, interpreted by the BJP as a vote-for-change. The Congress claims that it has swept every election that has seen high voter turnout in Manipur.