Mirzapur, Uttar Pradesh:
Highlights
BJP's alliance with Apna Dal favours its winning chances in Mirzapur
BJP's candidate in Mirzapur is a temple's chief priest Ratnakar Mishra
In his rally here, PM Modi launched an attack on BSP's Mayawati
In the run up to the final phase of polling in Uttar Pradesh, the BJP has been
focusing on Prime Minister Narendra Modi's constituency Varanasi
. But Varanasi has a neighbour that the party wants to win too: Mirzapur, on the other side of the river Ganga. In the 2012 assembly polls, the BJP failed to open its account in the five seats there - the ruling Samajwadi Party holds 3 of them. The factor that favours the BJP here is its alliance with a faction of Apna Dal, a regional party that won the Mirzapur Lok Sabha seat in 2014.
In his only rally in Mirzapur this assembly election, sharing stage with the Prime Minister was Ratnakar Mishra -- one of the chief priests of Mirzapur's famous Vindhawasini temple. Mr Mishra is part of the BJP's strategy to counter the Samajwadi Party's dominance in Mirzapur. He has been given a party ticket.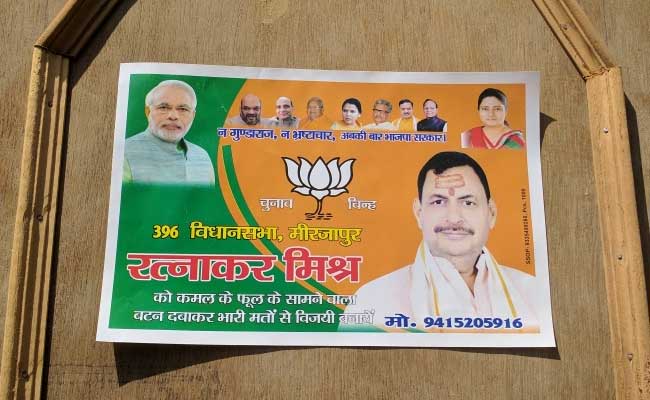 While Mr Mishra has been invoking PM Modi's development mantra more than his association with the temple, the symbolism is not lost. Mr Mishra admits it freely. "I have got some advantage. Those who know me in the temple are all with me," he says.
At the March 3 rally, PM Modi chose the constituency of three-time BSP legislator Ramesh Bind, launching a scathing attack on Mayawati and pitching for the development in one of India's most backward districts.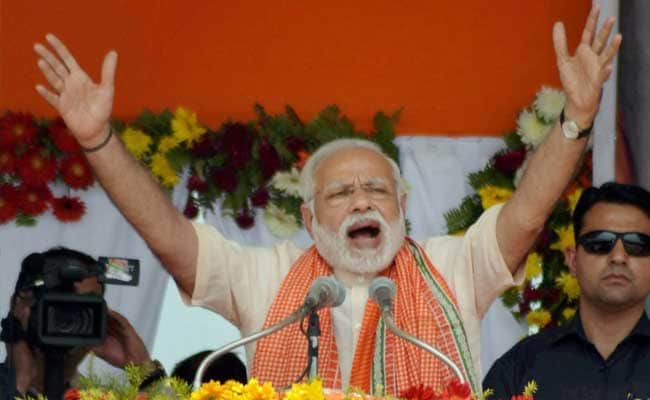 "She took away all the stones for her monuments," PM Modi said, referring to the stone quarries on the region, "but have you nothing in return."
At the campaign office of Mr Bind in Kachwan block, the BSP workers are unimpressed by the BJP's push for Mirzapur. Dressed in a white shirt and a blue BSP cap, 50-year-old Bansi says party workers don't interact with the media much, but he would make an exception for this time.
"Modi's crowd was all from outside. Mayawati also had a rally on the same day. I took some people there. My crowd was the one that was winning the election for Mayawati," he says.
But being dismissive of the BJP's chances may not work completely for the BSP. At a Dalit basti on the outskirts of Mirzapur, 45-year-old Ramayan, a worker at one of its famous carpet factories, says he went to listen to the Prime Minister and came back impressed.
"I think a lot of us have decided to give BJP our vote. Modi asked why people go to Gujarat, and said it is because there is no work here. He is right," he said.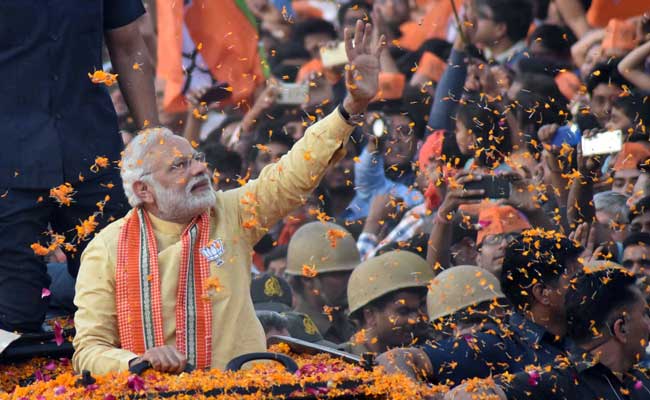 The BJP's bigger headache is the Samajwadi Party, which holds 3 of the 5 assembly seats, and its Kailash Chaurasia -- a 3-time legislator and two-time minister.
Mr Chaurasia took on
PM Modi in Varanasi
in the 2014 Lok Sabha polls and lost. "Modi-ji was here during the Parliament elections too. He promised to restart a major factory here. It hasn't happened," he said. "The people may not be too educated but they can sense what has happened. I wonder why he is camping in Varanasi for so long."
Get Breaking news, live coverage, and Latest News from India and around the world on NDTV.com. Catch all the Live TV action on NDTV 24x7 and NDTV India. Like us on Facebook or follow us on Twitter and Instagram for latest news and live news updates.