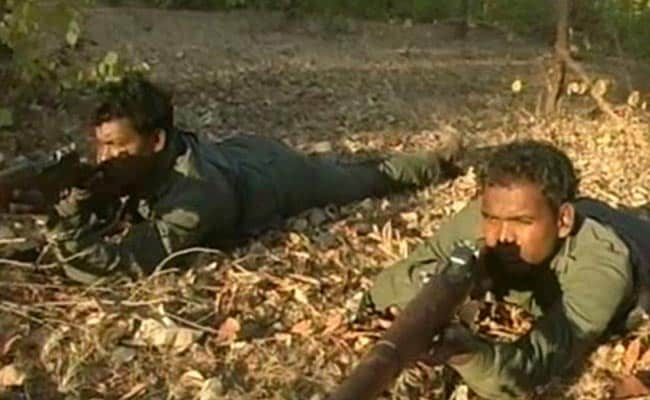 Raipur, Chhattisgarh:
The uniforms and weapons of Maoists attract the tribal youths more to join the outlawed movement, rather than their ideology about the fight for land, a study on Naxalism has revealed.
This conclusion has been arrived at after a group of research scholars headed by Dr Girish Kant Pandey, Head of the Department of Defence Studies in Government Science College, had undertaken a special study to find the reasons which compel tribals to join the Naxal movement and then quit it.
A research scholar, Dr Varnika Sharma said, "The study revealed that 92 per cent of rebels had joined the movement because of their attraction towards the 'Army-like' green uniform, guns, Maoist influence among villagers, besides obsession for dance, sloganeering and other activities of Chetna Natya Manch (a cultural outfit of Maoists)."
As a part of the study, the research team made its first visit to the Naxal hotbed of Gadchiroli in Maharashtra and its adjoining areas in December last year where they interacted with 13 former Naxalites and some of their family members. In July this year, they visited Chhattisgarh's Bastar region where they interviewed 12 surrendered rebels.
"So far we have interviewed 25 surrendered Naxals who were working with the banned organisation for 12-13 years, but surprisingly none of them understand the Maoist ideology nor they could explain their aim to join the banned outfit," said Dr Pandey, who did his PhD on the subject of Naxal insurgency in the early nineties.
Poverty, unemployment, and personal enmity have also been cited by rebels for joining the movement. The research also reveals that maximum cadres (about 33 per cent) deserted the movement after being impressed with the government's surrender policy, while around 25 per cent of them left the outfit due to illness.
Besides, 17 per cent of the Naxals dissociated with the movement due to internal rift and differences among top Naxal leaders while about 13 per cent quit the movement due to exploitation by senior cadres, according to the report.