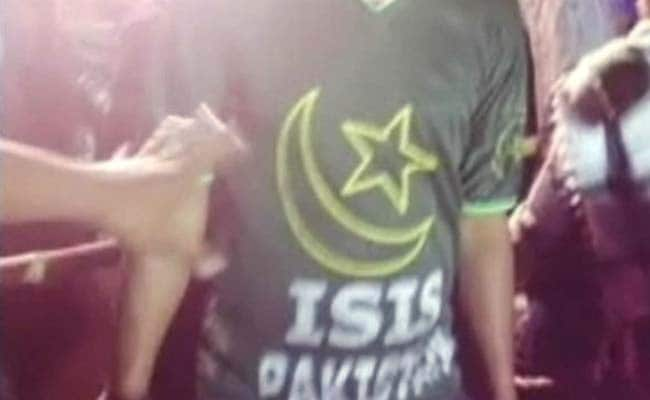 Dhanbad:
Two persons were detained for questioning in Jharkhand's Dhanbad district on Wednesday after they were found wearing T-shirts that had 'ISIS Pakistan' written over it. They have now been released.
ISIS, now known as Islamic State is the hardline Sunni Muslim group that has gained control over large parts of Iraq and Syria.
Police said they found nothing incriminating during the questioning of the two - reportedly in their 20s - who were spotted wearing the T-shirts at a procession on the occasion of Muharram on Tuesday.
A third man who painted the logo and the Pakistani flag on the T-shirts was also questioned, Superintendent of Police Hemant Toppo said. He, too, has been released.
Police had taken the trio into custody after their photos appeared in the media.
In August, two young men were arrested in Ramanthapuram district of Tamil Nadu after a photograph of a group of people posing in T-shirts with the emblem of ISIS went viral on social media.
But friends of the duo insisted they had no links with the ISIS. They claimed that the T-shirts were ordered only to celebrate the safe release of 46 Indian nurses held by the militant group in the conflict zone in Iraq in July.
A former Google employee in Hyderabad was questioned last month by the police who suspect he was trying to travel to Saudi Arabia and eventually join the Islamic State. Police alleged that they found his conversations on social media "suspect" and he may have been influenced by online propaganda.
Security and intelligence officials have been concerned about educated young people getting drawn into Islamic State propaganda on social media chat-rooms.
Top army commanders and Intelligence officers have warned that India's security agencies must take seriously the threat of Islamic State being able to recruit online in India.