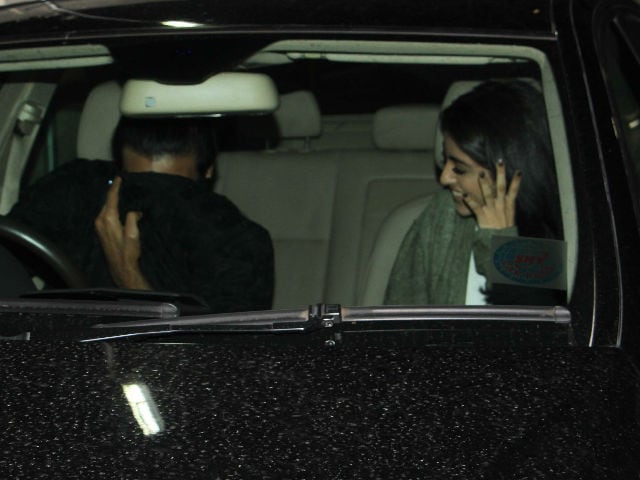 Highlights
Navya was photographed in Juhu close to Big B's home
Pictures of Navya are often circulated widely on social media
Navya is the elder of Shweta Bachchan Nanda's two children
New Delhi:
Navya Naveli Nanda, the 19-year-old granddaughter of Amitabh Bachchan, went out with an unidentified male friend on Monday night and the pictures have gone viral. Navya, the daughter of Shweta Bachchan and businessman Nikhil Nanda, is Tuesday's top trend - a circumstance she finds herself rarely in nowadays that the Internet's attention is otherwise occupied by Sara Ali Khan and Jhanvi Kapoor. A blushing, giggling Navya was pictured getting into the passenger seat of a car driven by her companion, who hid behind his collar. The two were likely at a movie date and, from Navya's somewhat sheepish reaction, they were unprepared for the cameras.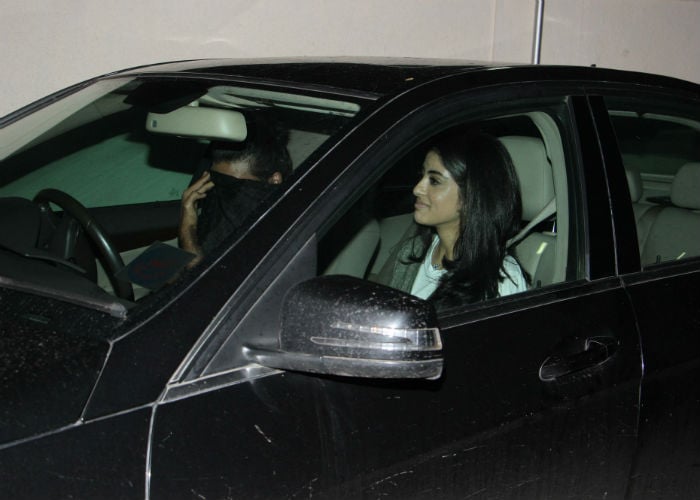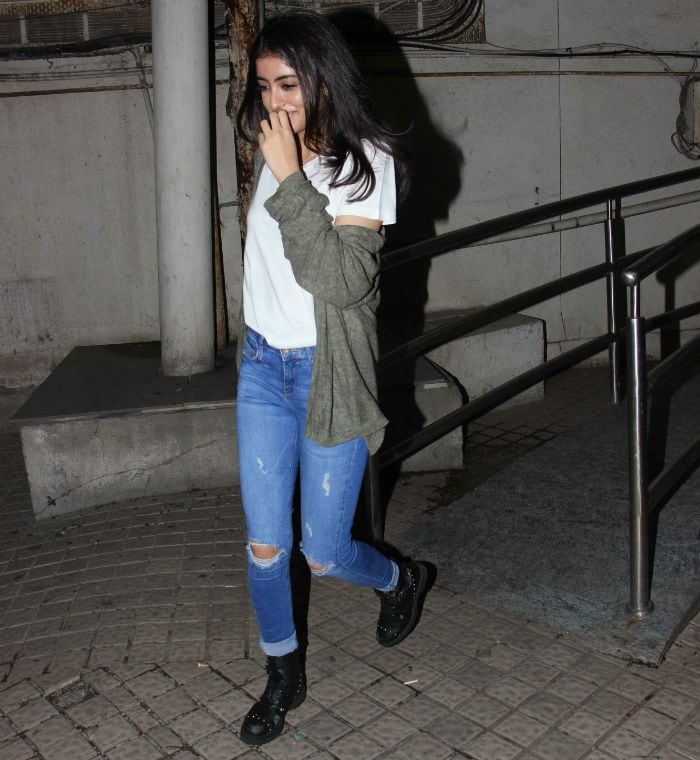 Navya Naveli Nanda graduated from London's Sevenoaks School, where Shah Rukh Khan's son Aryan was a fellow student, last year and haunted social media charts for a while - pictures from her school-leaving day, videos of her dancing and suchlike trended with alarming regularity. So alarming, that her mother
Shweta Bachchan Nanda wrote an open letter
asking the media to give her daughter her 'private life back.' Most recently, aspiring actresses Sara and Jhanvi, daughters of Saif Ali Kapoor and Sridevi respectively, have replaced Navya in the public eye.
Navya Naveli Nanda is the eldest of Shweta and Nikhil's two children - she has a brother named Agastya. Aryan Khan is currently studying film at the University of South California but it's not clear what Navya is presently engaged in. No Bollywood ambition has been made public, despite her pedigree - the family of actors also includes grandmother Jaya, uncle Abhishek and aunt Aishwarya. Shweta Bachchan has written of concerns about acting as a career for Navya. "
I will be worried if (Navya Naveli) plans to be an actor
. I don't think it is as easy as it looks. You have to work extremely hard, especially if you are a woman. And I wonder if she has in her to bear with all of it. Also, there is a lot of failure involved, which many people don't see. The failure is personal, your acting skills, the way you look on screen is slashed out in open," she told news agency PTI
(With PTI inputs)