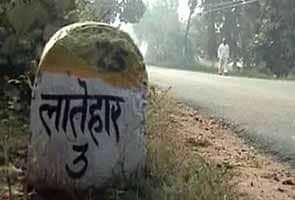 Ranchi:
For three days after she was gang-raped in a car which had her brother-in-law's body, there were no arrests.
Today, the police said it has found the three men who allegedly gang-raped a woman constable in Jharkhand's Latehar district last week. All three men were arrested in the evening from Latehar, 130 km from Ranchi.
The policewoman was gang-raped on Thursday night when she was returning with the body of her brother-in-law, a cop who was killed in a recent Naxal attack. A medical report has confirmed that the woman was gang-raped.
The woman constable, along with three of her relatives, was taking the body from Ranchi to Garwah, about 150 km from the state capital. Three men, suspected to be from a gang of robbers, reportedly accosted and then attacked her vehicle near Jaldaga Bridge on National Highway 75 just outside Latehar, where the woman cop is posted.
The men then allegedly raped her in the same vehicle that was carrying her brother-in-law's body, and robbed her relatives. The men also allegedly robbed other vehicles which were passing by.
The mobile phones, which the men allegedly looted, have been recovered by the police.
The incident took place only 5 to 7 km from the district headquarter office of the Latehar district.
The woman constable is a widow who got the job on compassionate ground after her husband was killed by Maoists.
The incident took place just a few hours after a 22-year-old photojournalist was gang-raped in Mumbai.