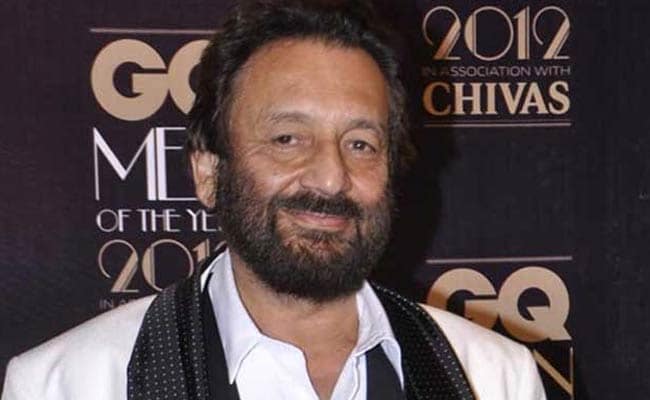 New Delhi:
Filmmaker Shekhar Kapur said there should be no censorship for anyone above the age of 16. The director, who was in Delhi for a panel discussion with FICCI Ladies Organisation, said if a person can vote, he can censor a film too.
When asked him about censor board Chief Leela Samson's resignation and the debate surrounding the clearance given to controversial film 'Messenger of God', Mr Kapur said he did not know what the movie was about.
"I heard that Leela Samson has resigned. I don't know anything about the film. I just found the trailer very amusing but I don't know what the controversy is all about," he told reporters.
The 'Mr India' director, who faced trouble with Central Board of Film Certification or CBFC during his 1996 film 'Bandit Queen', said a mature mind does not need a governing authority.
"If we can handle mature things in a sensible way, then we can handle a film too. If a person can vote and is mature enough to select a government, then he or she is certainly mature enough to judge or see a film."
"We say people under 16 cannot watch certain films because they are not mature. Let's not have censorship for anybody above 16 because they are more mature than censor," Shekhar,69, said.
Ms Samson and another CBFC member Ira Bhaskar resigned as the controversy over the clearance of the Dera Sacha Dera Saccha Sauda Chief Gurmeet Ram Rahim Singh's film snowballed.
Echoing Mr Kapur's sentiments, other Bollywood celebrities demanded an overhaul in CBFC guidelines.
"Overhaul of CBFC is long overdue. CBFC's role must be clearly defined and their processes, guidelines etc need a complete overhaul," filmmaker Hansal Mehta tweeted.
"Leela Samson stood bravely against the maniacs who wanted to ban PK. Today, she resigns because she was overruled by corruption," music composer Vishal Dadlani said.
Vivek Agnihotri tweeted, "Please go to CBFC (Censor Board) Site and see the board of directors. It sounds like Politburo."
"Firstly, the board works with an act written in 1952. Then the governments dictate. Why have a chairperson at all," Anubhav Sinha tweeted.