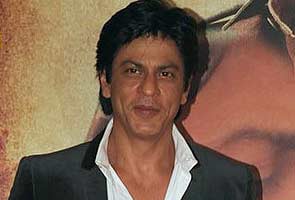 New Delhi:
India is capable of securing its citizens, Home Secretary RK Singh said on Tuesday in response to Pakistan Interior Minister Rehman Malik's statement that the Indian government should provide security to actor Shah Rukh Khan.
"We are quite capable of looking after the security of our own citizens... let him (Malik) worry about security of his own," RK Singh told reporters in New Delhi.
The Congress and the BJP found rare consonance in echoing him.
Congress spokesman Manish Tiwari said, "The interior minister of Pakistan would be better served by bothering about the internal situation in Pakistan and really introspecting about the treatment of minorities there and see what they can do to improve the condition and the plight of their own minorities."
BJP spokesperson Shahnawaz Hussain too said that Pakistan has no right to speak on India's internal matter and should worry about the human rights of minorities in his country instead.
His colleague Rajiv Pratap Rudy said, "The statement of the Pakistan Interior Minister offering advice to India is uncalled for and unacceptable. A statement coming from the Interior Minister of a failed state which had the distinction of harbouring the world's most notorious terrorist Osama Bin Laden in its backyard is laughable."
Shah Rukh found himself in the thick of another controversy after his comments on being a Muslim led to Jamaat-ud Dawa chief Hafiz Saeed saying the star could move to Pakistan.
The 47-year-old actor wrote: "I sometimes become the inadvertent object of political leaders who choose to make me a symbol of all that they think is wrong and unpatriotic about Muslims in India."
"There have been occasions when I have been accused of bearing allegiance to our neighbouring nation rather than my own country - this even though I am an Indian, whose father fought for the freedom of India. Rallies have been held where leaders have exhorted me to leave and return what they refer to my original homeland," added the superstar of Hindi cinema.
He went on say that he became so sick of being mistaken for some crazed terrorist, "who co-incidentally carries the same name as mine that I made a film subtly titled 'My Name Is Khan' (and I am t a terrorist) to prove a point".
"Ironically, I was interrogated at the airport for hours about my last name when I was going to promote the film in America for the first time," said the filmstar.
Mr Malik said yesterday, "He (Shah Rukh) is born Indian and he would like to remain Indian, but I will request the government of India (to) please provide him security. I would like to request all Indian brothers and sisters and all those who are talking in a negative way about Shah Rukh, they should know he is a movie star."

(with inputs from Agencies)