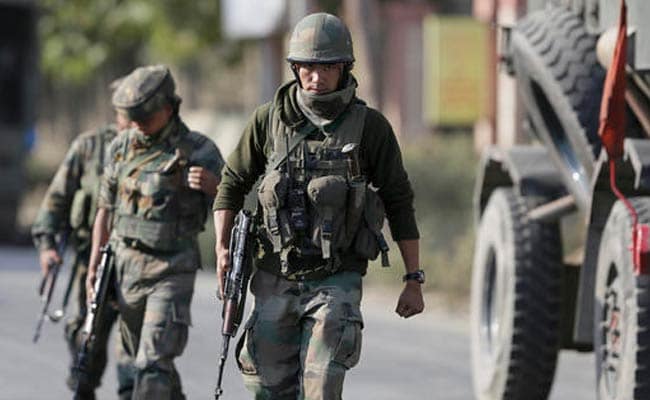 New Delhi:
A Lashkar-e-Taiba or LeT terrorist who was involved in the
killing of a young, unarmed Army officer
after kidnapping him from a family wedding in May, has been shot dead by security forces in south Kashmir's Kulgam district, a police officer said.
Police said the LeT terrorist, Ishfaq Ahmad Padder, was shot dead at Tantray Pora village in the district after he fired some rounds at a joint team of the Army and police while he was trying to escape.
Padder was involved in the killing of Ummer Fayaz, a 22-year-old Lieutenant of the Rajputana Rifles, police said. The young Army officer's body was found in Shopian, 30 kilometres from his village, with bullets in his head and abdomen.
The officer, a Kashmiri, was on leave and had gone for his cousin's wedding at his village when he was kidnapped. The family, too terrified to report the kidnapping, had hoped that he would be sent back alive.
Ummer Fayaz was fresh out of the National Defence Academy and
knew the risks
, but "didn't think twice about going to his village unarmed", Army sources had said.
Police said the LeT terrorist who was shot dead on Saturday had also participated in robbing Jammu and Kashmir Bank and Ellaquai Dehati Bank. The security forces found an AK-47 rifle, two magazines and 42 rounds of ammunition with the dead terrorist.