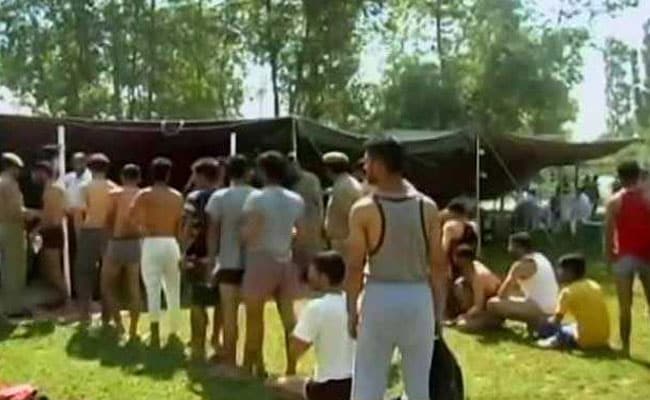 Srinagar:
Barely 10 kilometres from the village where Army Lieutenant Ummer Fayaz was kidnapped and murdered last week, hundreds of young men turned up today to join a police recruitment rally. The area has witnessed a series of militant attacks over the last few weeks. But that didn't deter the 4,000-odd young men and women from participating in the programme at South Kashmir's Kulgam district.
The government is raising five battalions of the Indian Reserve Police in Jammu and Kashmir. The police say more than 1.18 lakh applications have been received for 5,000 posts. "Very energetic and motivated young men have come and they qualify in all respects," said a police officer.
The young men say they are not making a political statement by joining the police or security forces.
"I want to join the police. There is unemployment. There is no industry. Young people are unemployed even after having graduate and postgraduate degrees," said a candidate.
Another candidate, a post-graduate student of history, dreams of wearing the uniform. The 25-year-old, who hopes to be recruited as a constable, said the killing of Lt Fayaz and the recent attacks on police in the area would not deter him.
"The police is for the protection of the public. I want to protect the people. I'm not scared because of recent incident. Why should I fear anybody?" he said.
Two weeks ago, five policemen and two guards of a private bank were killed in Kulgam. The families of several policemen were also raided by militants. Last week, Lieutenant Fayaz was dragged out of a wedding he was attending, tortured and shot dead by terrorists. Still, hundreds of boys and girls from Kulgam joined the recruitment rally today.