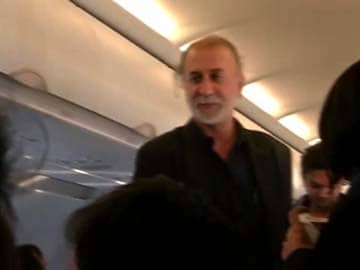 Goa:
Amid heated arguments on bail for Tarun Tejpal in a Goa court, his lawyer, Geeta Luthra, on Friday named the young journalist the Tehelka founder is accused of raping.
An angry judge censured the lawyer and warned that it was "not a minor mistake."
"It looks as if the victim is the accused. We won't tolerate this. This is not done... are we trying to malign her?" the judge, Anuja Prabhudessai, asked.
She also did not accept the lawyer's explanation that the Investigating Officer had written the name. "You ought not to have said it," she said.
The lawyer apologised.
The law says that the identity of rape victims must not be disclosed.
Mr Tejpal, who landed in Goa this evening, will not be arrested till Saturday morning; the judge will resume hearing arguments on his bail plea at 10 am.
On Friday, the judge seemed to discount defence lawyers' allegations that the case against Mr Tejpal is a political conspiracy, and that the delay in filing the complaint by the young woman reporter suggests it's inauthentic.
"I am concerned with the crime, not the political remarks that were made after. Did the young girl make the political remarks?" the judge asked Mr Tejpal's lawyers.
Mr Tejpal is accused of raping his young colleague at a Tehelka event held in a Goa five-star hotel earlier this month. He has denied the charges of rape and said that the encounter was "light hearted bantering."
But the young woman said in a statement, "What Mr Tejpal did to me falls within the legal definition of rape."