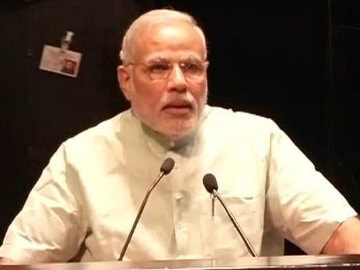 New Delhi:
Prime Minister Narendra Modi's comments on climate change during his Q and A with schoolchildren across the country have provoked sharp criticism.
"Climate has not changed. We have changed...our tolerance and habits have changed. If we change then God has built the system in such a way that it can balance on its own," PM Modi said when a student from Assam flagged concerns about climate change.
The comments were seized by critics on social media, who questioned whether the Prime Minister believed there was no climate change.
PM Modi, who was praised for his oratory skills during his recent Japan trip, had drawn a less than enthusiastic response for similar remarks on climate change at a Tokyo university.
"Climate change - is this terminology correct?" he asked students at the Sacred Hearts University. "The reality is that in our family, some people are old. They say this time the weather is colder. And people's ability to bear cold becomes less. We should also ask is this climate change or have we changed. We have battled against nature. We should love nature instead of fight it."
The 63-year-old also recommended to his audience a book that he has authored - "Convenient Action - Gujarat's Response to Challenges of Climate Change."