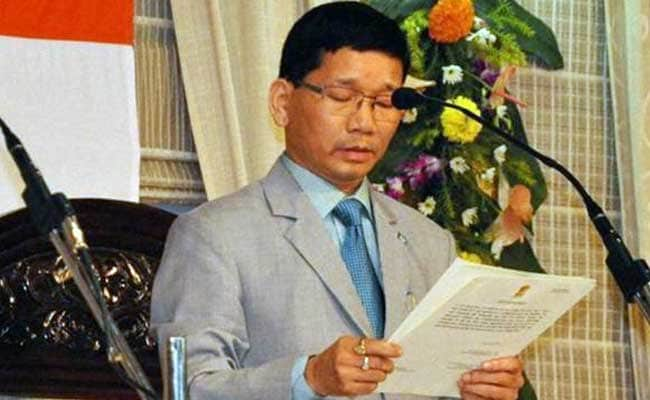 New Delhi:
The Supreme Court today refused to grant an urgent hearing on fresh PIL seeking independent probe into the alleged suicide of former Arunachal Pradesh Chief Minister Kalikho Pul.
"Sorry. Declined," a bench comprising Cheif Justice JS Khehar and Justices DY Chandrachud and SK Kaul said. Advocate ML Sharma, who filed a PIL in his personal capacity, had sought urgent listing of the plea saying "a criminal conspiracy" was on to defame the highest judiciary of the country.
"There should be an independent probe into the alleged suicide note and the death of Pul," he said.
The plea also sought investigation into the role of some lawyers who were allegedly espousing the cause of Mr Pul's wife Dangwimsai Pul.
On February 23, Mr Pul's wife had withdrawn her letter for CBI or NIA probe into the allegations levelled in her husband's purported suicide note against some former and serving persons holding constitutional posts and politicians.
Mr Pul had committed suicide on August 9 last year. His body was found hanging in the official residence of the Chief Minister at Itanagar.
After months of intense political developments, Mr Pul had taken over the reins of Arunachal Pradesh on February 19, 2016 for a brief period but had to relinquish the job following a Supreme Court order in July.