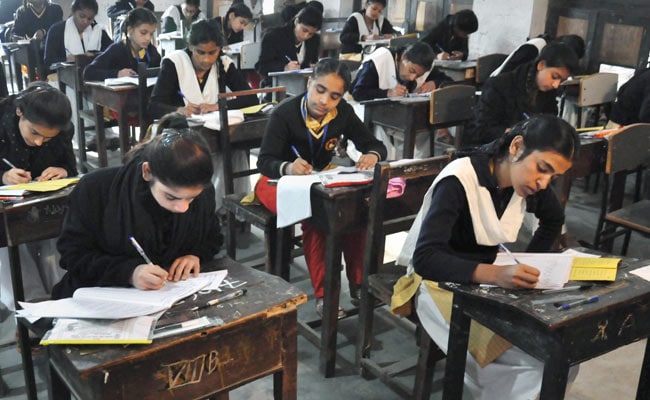 New Delhi:
A plea has been moved in the Supreme Court against the decision of the Central Board of Secondary Education (CBSE) to
cancel and re-conduct
the economics exam of Class 12 held on March 26 and the mathematics paper of Class 10 on March 28 over suspicion of alleged question paper leak.
The petition, filed by Shakarpur-resident Reepak Kansal, said that there was no justification whatsoever on the part of the
CBSE
in deciding to re-conduct the exams without holding any enquiry and finding out those responsible for such serious and intentional lapse which has resulted in extraneous financial consideration.
"It is to be noted that this year, 16,38,428 students are appearing for the Class 10 and 11,86,306 students for Class 12 in the CBSE examinations. And therefore, to penalise the student community for an incident which is
under investigation
and without completion of that investigation/enquiry and issuing a notice on March 28, 2018 (for re-exams), affects the fundamental rights of students which is arbitrary, illegal and unconstitutional," the plea said.
It alleged that reports about the question paper leakage was circulated on social media for several hours before the papers started.
"Despite information and complaints, the CBSE denied any leak of question papers and urged students and parents to not to panic," the plea read.
It also sought a direction to the board to declare the results based on the exam which was already conducted.
The petition, which sought directions to the Centre and the CBSE, said that due to the inaction/wrong actions of CBSE officials, the fundamental rights of students, falling in the category of re-examination, has been violated as they would not have proper time and opportunity to appear in their respective competitive examinations.