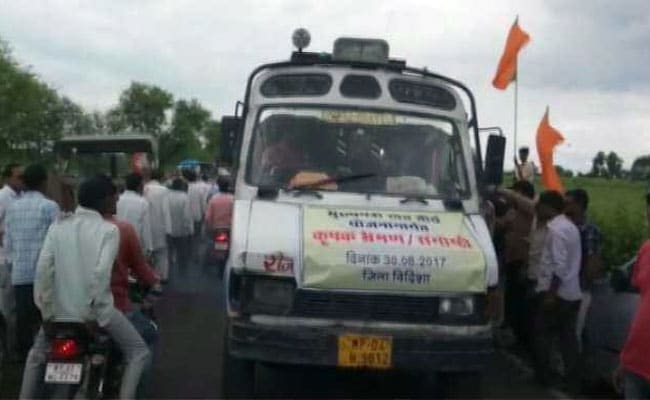 New Delhi:
Injured in an accident, 30-year-old Sajid Khan never made it to the hospital, located just 6 km away. The car carrying him got stuck in a mile-long jam triggered by the cavalcade of Madhya Pradesh Chief Minister Shivraj Chouhan. When the car finally reached the hospital 3 hours later, he was dead.
Sajid Khan worked as a cleaner in a bus that carried BJP workers to Kagpur, Vidisha, where the Chief Minister had gone to distribute crop insurance certificates to farmers.
Around 11 this morning, he fell off the bus and sustained severe injuries. But on way to the hospital, the vehicle got stuck in traffic on National Highway 86, around 80 km from state capital Bhopal.
He was finally taken to a small government medical facility in Nateran.
"He was declared dead on arrival," said medical officer Dr Neetu Singh. "He was bleeding from the nose and mouth... It usually takes 15 minutes from the accident site to reach Nateran, but they came after 3 hours. Timely help could have perhaps saved his life."
The government has announced an immediate financial assistance of Rs 2 lakh for his family.
"Our Chief Minister is very sensitive, he always keeps in mind that nobody should feel inconvenience," said BJP spokesperson Rahul Kothari. "The Chief Minister has announced compensation... will try to see it does not happen again".
The opposition Congress blamed the administration.
"It is very unfortunate even after removing red beacon people in power still behaves as feudal lords which is not correct... why should Indian politicians still behave they are above the law?" said Leader of Opposition Ajay Singh.