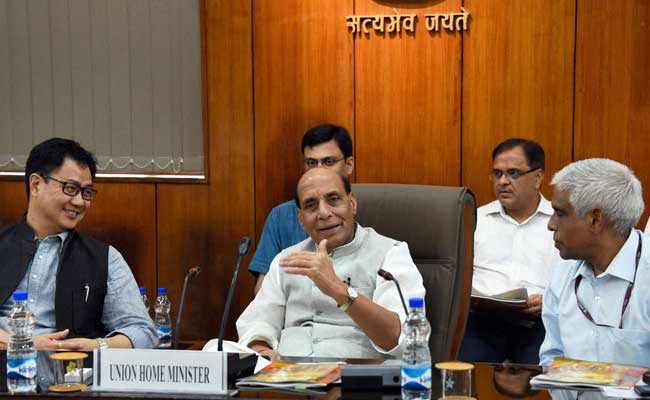 Panaji:
States will have to formulate their own strategies to combat terrorism,
Union Home Minister Rajnath Singh
said at the Western Zonal Council meet in Panaji today.
"Terrorism is a major challenge to the country, and to counter it is our prime responsibility. As such, every state should take up this issue seriously and formulate their strategy to combat this menace," Mr Singh was quoted as saying in an official statement.
The meeting, attended by top politicians and bureaucrats of Gujarat, Goa, Maharashtra, Daman and Diu, was also informed that at the federal level, several measures were initiated post-Mumbai terror attack in November 2008 to ensure an effective counter terrorism response, including streamlining of the Multi Agency Centre besides setting up of subsidiary Multi-Agency Centres (SMACs) in all state headquarters.
The meeting was also informed that several State Police forces have set up specialised Counter Terrorist (CT) units called Anti-Terror Squads to develop Counter Terrorist-related intelligence leads and neutralise the threats in time.
Also stressing on the need for state-centre co-operation, he said, unless all the states in the country develop, India will not be able to compete with the advanced countries.
"India today is one of the developed countries among top 10 nations in the world. And that we would lead the world in the 21st century, with a good Centre-State co-operation," Mr Singh said.