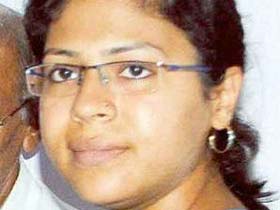 Lucknow:
Akhilesh Yadav, the Chief Minister of Uttar Pradesh, has defended his decision to suspend IAS officer Durga Shakti Nagpal for allegedly endangering communal harmony, though a detailed official enquiry suggests that is not true.
"She took steps that had to be punished. The government was correct to remove her," Mr Yadav said, amid a scorching controversy over whether the bureaucrat is being punished for combatting the powerful sand mining mafia in the region.
Ms Nagpal, who is 28, was removed last weekend from her post as Sub-Divisional Magistrate of Gautam Buddha Nagar for allegedly ordering the demolition of the wall of a new complex that would house a mosque.
But a report by the District Magistrate, with crucial information from local police and administrative officials, said that Ms Nagpal simply told villagers that any construction for a religious building needed permission, and that in response, villagers brought down the wall themselves.
IAS officials met union minister V Narayanasamy in Delhi today, and urged him to revoke Ms Nagpal's suspension. The minister said that the Centre is waiting for the state government to share its assessment of the case.
The Chief Minister's party shows no compunction over Ms Nagpal's case. "These sort of officers like to make it out as if they are very honest and politicians are corrupt. She deserves harsher action," Naresh Agarwal of the Samajwadi Party today.
In the six months since she was posted to Gautam Buddha Nagar, Ms Nagpal ensured that nearly 30 trolleys of illegally-mined sand were confiscated; fines worth two crore were issued against those allegedly responsible.
Supporters say the government was under pressure to pounce because some of those punished for illegal sand mining have close ties to the Samajwadi Party.