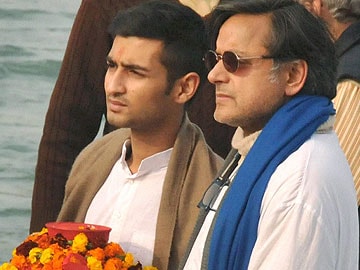 New Delhi:
Sunanda Pushkar Tharoor's
son Shiv Menon has said she was too strong to commit suicide, and he does not believe Shashi Tharoor was capable of harming his mother.
Mr Menon, who is Sunanda Tharoor's son by a previous marriage, said in a statement today, "Her death was peaceful, she passed in her sleep." He blamed her death on an "unfortunate combination of media stress, tensions and wrong mix of different medications." (
read Shiv Menon's full statement
)
The statement came close after a magistrate asked the Delhi Police to investigate whether Sunanda Tharoor's death was accidental, a suicide, or murder, based on the autopsy that said she had died of poisoning. (
read
)
Doctors at Delhi's AIIMS who conducted the post-mortem said that the 52-year-old's death was "sudden and unnatural." The report also said that there were injuries on Mrs Tharoor's body, but described these as small and ruled them out as the cause of her death.
In his statement , Mrs Tharoor's son said, "Anyone who knew my mother would simply know that she was too strong to commit suicide. I also do not believe that Shashi was capable of physically harming her, let alone the speculation that he could have taken her life."
He said Sunanda and Shashi Tharoor were "very much in love, despite occasional differences which they overcame."
Mrs Tharoor was found dead in a luxury hotel in Delhi on Friday, days after she alleged that her husband was having an affair with a Pakistani journalist, whom she targeted in a series of tweets. A day before her death, the Tharoors had issued a statement that said they were happily married.
"I think there has been enough attention drawn towards her life - let her at least rest in her passing," Shiv Menon appealed.