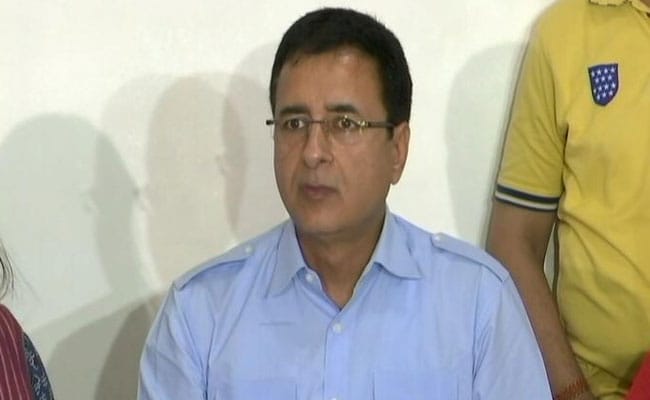 New Delhi:
The Congress on Friday said there were doubts over the seriousness and bona fides of the Narendra Modi government in bringing back Mehul Choksi, who is accused of committing frauds of crores of rupees and has fled the country.
Congress's chief spokesperson Randeep Surjewala also alleged complicity on the part of the government in ensuring that the fugitive was not brought back to the country.
"The tragic part is that the Modi government has been lacking, bordering on complicity, in ensuring that the Indian fugitives who have duped the banks of thousands of crores of rupees are brought back within the ambit of law," he said.
Mr Surjewala said the prime minister, who had good relations with his Antiguan counterpart in March, needed to answer why did he not pick up the phone and call the latter, asking him to detain and arrest Mehul Choksi and hand him over to India through the normal process of deportation of criminals followed in international diplomacy.
"The very fact that the prime minister is not doing so raises a doubt in our mind about the seriousness and bona fides of the Modi government," he added.
Mr Surjewala asked PM Modi and the "BJP's departmental organisations of the CBI and the ED" as to how Mehul Choksi was allowed to travel to Hong Kong, UAE, Belgium, UK, USA and Antigua and yet, till today, no red-corner notice was issued against him by the Interpol.
"Was it on account of some complicity on the part of the CBI and ED that he was permitted to take care of his business all over the world and to ensure that whatever money was sent through whatever channels was appropriately consumed in a manner that it would never be discovered and to finally secure the citizenship of Antigua?" the Congress leader asked.