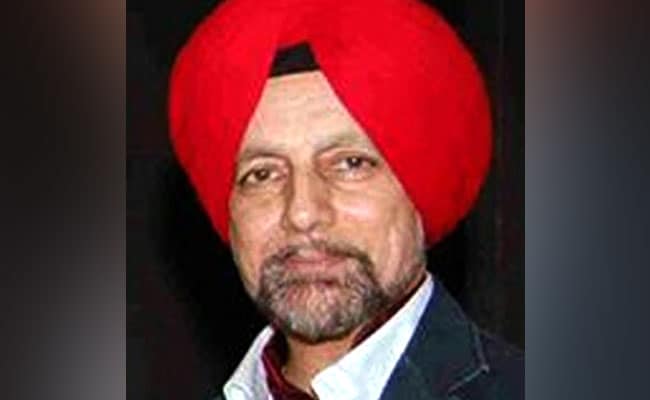 Highlights
Police suspects KJ Singh and his mother Gurcharan Kaur were murdered
KJ Singh's throat was slit, his mother was likely strangled: Officials
Special Investigation Team set up to probe the likely murder
Mohali:
Senior journalist K J Singh and his 92-year-old mother were found murdered at their residence in Punjab's Mohali, officials said today.
While 64-year-old Mr Singh's throat had been slit, his mother Gurcharan Kaur was suspected to have been strangled at their home, said an official spokesman of the chief minister's office.
There were injury marks on their necks, said Mohali Deputy Superintendent of Police Alam Vijay Singh. A case of murder has been registered, a police official said.
The Punjab Police has set up a Special Investigative Team (SIT) to probe the suspected murder, the spokesman said.
The incident came to light when some of their relatives to the journalist's house around 1 pm today. "They found both (K J Singh and his mother) dead," said Mohali Senior Superintendent of Police Kuldeep Chahal.
He added that a car owned by the Mr Singh was found to be missing while refusing to elaborate more on this aspect saying a probe was on.
There was no closed-circuit television (CCTV) in the house, Mr Chahal said.
"The miscreants wanted to give it a robbery angle but it does not seem so. The motive of the criminals was something else," said senior police officer HS Atwal said, adding that locks of one or two boxes inside the house had been opened.
Mr Singh a former news editor with The Indian Express had also worked for the The Tribune and The Times of India in Chandigarh.
Chief minister Amarinder Singh called up DGP Suresh Arora directing that an SIT be set up for a thorough investigation.
The IG (Crime), who will head the Special Investigation Team or SIT, has been asked to ensure that all leads are probed and the culprits are arrested at the earliest, the spokesman said.
The chief minister also directed the police to beef up security in the area and ensure the safety and security of the ordinary citizens, he added.
Meanwhile, mediapersons in Punjab, Haryana and Chandigarh strongly condemned the double murder and sought immediate arrest of those behind the crime.