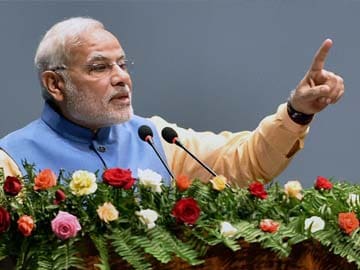 New Delhi:
"Scandalous allegations" made against Prime Minister Narendra Modi must be deleted, the Supreme Court has ordered Pradeep Sharma, the suspended bureaucrat from Gujarat who has accused Mr Modi of ordering the police to illegally spy on a woman.
The top court says that Mr Sharma is illegitimately linking four criminal cases filed against him in Gujarat to what he describes as insider knowledge of how a young woman architect was spied upon, allegedly on the instructions of Mr Modi while he was chief minister of the state. Judges today said that they are dissatisfied with the modifications made by Mr Sharma after they first ordered him in May 2011 to delete paras that are "scurrilous" in their remarks against Mr Modi. (
Read: Not investigating Snoopgate, Centre tells Supreme Court
)
The controversy was seized by the opposition Congress in the campaign for the national elections to allege that Mr Modi broke the law. In support of its claim, the Congress cited audio tapes released by an investigate news website last year that claimed Mr Modi's top aide, Home Minister Amit Shah, could be heard ordering senior policemen to tail the architect in 2009. (
Also read: Narendra Modi Doesn't Understand India; Snoops on Women, says Rahul Gandhi
)
Mr Modi and his party, the BJP, have denied any wrong-doing, stating that the architect's family had requested the Gujarat government to ensure her safety, a claim the architect's father has backed in writing. (
Snoopgate: 'Thankful' for Surveillance, Woman Tells Supreme Court
)
The Gujarat government has ordered an investigation into the charges.