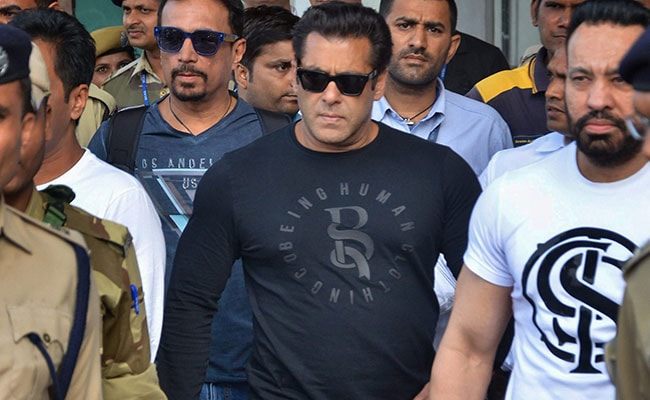 Jodhpur:
Superstar Salman Khan, who was released on bail in the 20-year-old blackbuck poaching case with a condition that he would need the court's permission for his travels outside the country, had requested that he be exempted from the order. His request, however, has been rejected by the Jodhpur court today.
Salman Khan had walked out of the Jodhpur Central Jail on April 7, two days after he was sentenced to five years in jail for killing two blackbucks in 1998 in Kankani village, near Jodhpur in Rajasthan, during the shooting of a multi-starrer, "Hum Saath Saath Hain".
Judge Ravindra Kumar Joshi, who had ordered his release on bail, had said that the actor can't leave the country without the court's permission. After that, every time the 52-year-old actor had travelled abroad, he had to inform the court.
The actor, it appears, didn't want the hassle. Therefore, his counsel Mahesh Bora applied for relief saying that Salman Khan's work demands him to travel abroad frequently.
Salman Khan has also appealed against the five-year sentence in the case. Public prosecutor PR Bishnoi had objected to his application for foreign travel saying that the arguments would close soon and a permanent exemption would not be appropriate.
The case against Salman Khan was brought by members of the Bishnoi community, who worship antelopes. The community has pursued the case for almost two decades and welcomed his conviction.
His co-actors Saif Ali Khan, Tabu, Neelam Kothari and Sonal Bendre, who were also in the SUV that the Dabangg actor was driving during their late night hunting outing, were, however, acquitted by the Jodhpur court.