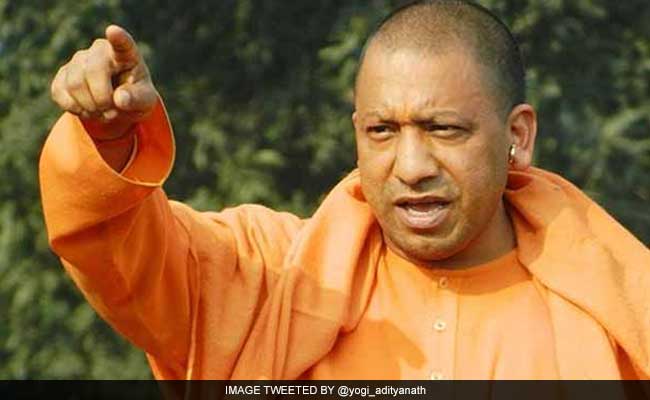 Highlights
2 killed, 40 injured in Saharanpur clashes; 40 people arrested: officials
Home Secretary said situation likely to become normal within 24 hours
Those responsible for violence would not be spared: UP Home Secretary
New Delhi:
As the Union Home Ministry rushed 400 riot-control policemen to Saharanpur on Thursday, the Yogi Adityanath government called the continuing incidents of violence in the western Uttar Pradesh district a "well-planned conspiracy" but held out hope that a new team of district officers would be able to restore normalcy within 24 hours.
The Uttar Pradesh government had on Wednesday blamed Bahujan Samaj Party chief Mayawati's visit this week to Shabbirpur, a village where clashes between Dalits and Thakurs or Rajputs earlier this month led to the death of a Dalit man. On Thursday, the state government said Chandrashekhar Azad of a local Dalit outfit Bhim Sena would be arrested soon.
UP Home Secretary Mani Parsad Mishra said clashes had been reported off and on in Saharanpur over the past few years. But he conceded that the incidents had not attained the magnitude witnessed over the last month, beginning from April 20. This is when a group backed by the ruling party's lawmaker Raghav Lakhanpal tried to browbeat the police into allowing a procession to mark Ambedkar Jayanti and announced the transfer of then district police chief Love Kumar.
"Since April 20 violence, the intensity of such incidents has been on a rise and some where it has been felt that there was something lacking in the police administration," Mr Mishra said, a day he suspended the district's police chief SC Dubey and collector NP Singh. Both had been appointed by the BJP government less than a month earlier.
With a new team in place, the home secretary expressed the situation was likely to become normal within 24 hours.
The home secretary's visit comes against the backdrop of criticism that the Yogi Adityanath government, which came to power on the plank of improving the law and order situation in the state in March, hadn't been able to deliver on this promise.
"Four companies (about 400 personnel) of the Rapid Action Force have been sent to Saharanpur... following a request of the Uttar Pradesh government," a PTI report said, quoting home ministry spokesperson Ashok Prasad.
The central forces were sent after an initial report to the home ministry detailed two deaths and injuries to 40 people in clashes. The first death took place on 5 May when 15 people were also injured. The second death took place on Tuesday when one person was shot and two others injured in clashes. In between, on May 9, about 12 police vehicles were set ablaze and 12 policemen injured.
In all, Union Home Ministry officials said over 40 people have been arrested for the violence.
In Saharanpur, however, there were hints that the police may have been less than fair.
Mr Mishra, who met people in one of the affected areas of the district, Shabbirpur, said he had come across cases in which an 80-year-old man or a 14-year-old had been made an accused. The top official vowed to ensure that those responsible for the violence would not be spared but made it a point to stress that "no innocent will be made an scapegoat" either.
(With inputs from PTI)