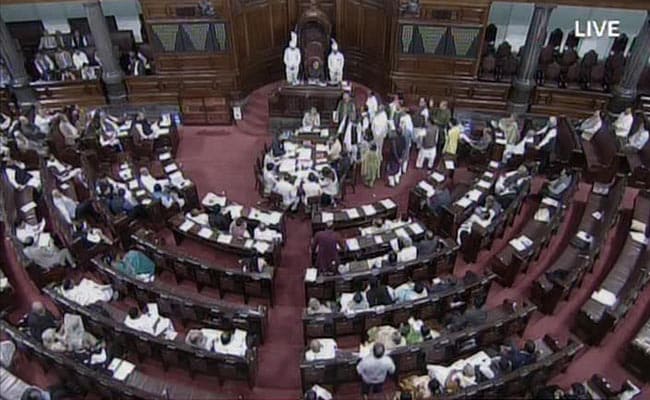 New Delhi:
The fate of the contentious mines and minerals bill continues to hang in balance even though the Rajya Sabha - where the government doesn't have number on its own - functioned till late on Thursday night during which there were repeated adjournments.

But for the government, all perhaps is not lost. It has broken the Opposition unity with parties like Trinamool Congress, Samajwadi Party, Bahujan Samaj Party and Nationalist Congress Party, which were seen marching last Tuesday with Congress and other parties to the President over the Land Acquisition Bill, have broken the ranks and walked to the Treasury Benches.
"All our concerns in the bill have been addressed and we have clearly indicated to the government that we will vote with them," Trinamool Congress member Derek O'brien told NDTV just after the House adjourned for the day.

The break in the Opposition unity appears to be result of the increased revenue that the state governments mop-up after the bill is passed.

The Left and Congress, however, are demanding that the bill be referred back to the Select Committee. Earlier, under pressure from a united Opposition, the government had referred the bill - cleared by the Lok Sabha where the government has adequate numbers - to a select committee. The Left, however, alleged that the committee hadn't been allowed to function properly because of the seven-day time limit to reconsider the bill. The Congress, on the other hand, said the committee should have consulted the states before submitting its report to the House.


The bill will be discussed again on Friday, but if the deadlock is not broken, the government has threatened to extend the first half of the Budget Session till next Friday.
The government had earlier appeared confident of a smooth passage of the bill today. A broad consensus had been developed to pass the bill with a voice vote, but the Congress and the Left changed tack, insisting that it must be sent back to the select committee.
The coal bill and the mines bill seek to replace the ordinance or executive orders promulgated in December which would lapse if not enacted before April 5.