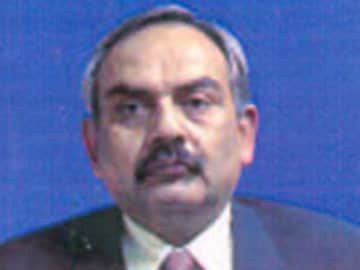 New Delhi:
The Narendra Modi government has transferred the top civil servant at the finance ministry, Finance Secretary Arvind Mayaram, replacing him with Rajiv Mehrishi, the chief secretary of Rajasthan, a state that has pushed dramatic free market reforms in recent months.
Mr Mayaram's transfer was part of the first major shuffle of top bureaucrats since Prime Minister Modi took office in May this year. In all, 20 bureaucrats were moved, many at the level of secretary, the senior-most rank in the country's civil service.
As chief secretary, Mr Mehrishi has worked closely with Rajasthan Chief Minister Vasundhara Raje in introducing some of India's most radical labour reforms.
His move to the Centre comes less than a year after he was called back to the state as chief secretary, and is said to be backed by Finance Minister Arun Jaitley, with whom Mr Mehrishi has worked before.
The 59-year-old bureaucrat was serving at the Centre in the Overseas Indian Affairs ministry last year when Ms Raje called him back to Rajasthan when she took over as chief minister. Most of Mr Mehrishi's assignments have been in departments that deal with economics.
Mr Mehrishi is an alumnus of St Xaviers School Jaipur and got a college degree from Delhi's St Stephen's. He has an MBA from the United Kingdom.
He is a Rajasthan cadre officer of the 1978 batch. The man he replaces in the finance ministry, Mr Mayaram, is a batch mate.
Mr Mayaram, who had twin roles as both finance and economic affairs secretary and was appointed by the previous Congress-led government, has been shifted to the tourism ministry.
Secretaries in the finance ministry formulate and carry out policy, besides helping to craft the annual budget in close association with the minister and advisers.