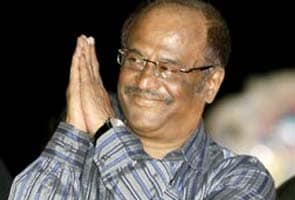 Chennai:
Superstar Rajinikanth, hospitalised in Chennai, has been shifted to the Intensive Care Unit to improve his breathing pattern, and is now showing positive response to treatment, doctors attending to the superstar have said.
A multidisciplinary team is involved, to closely watch his vital parameters to assess benefits from multi prong treatment strategies, the doctors added.
The Enthiran star, who suffered from viral fever and exhaustion recently, was admitted to Sri Ramachandra Medical Centre at suburban Porur days after he was discharged from another hospital where he was treated for allergic bronchitis and viral fever.
He had suffered from exhaustion on April 29, the first day of the shoot of his new period film Rana co-starring Deepika Padukone, which is being directed by K S Ravikumar.
He was admitted to Isabel Hospital in the city and discharged the same day, only to be re-admitted there on May 4 for allergic bronchitis and viral fever.