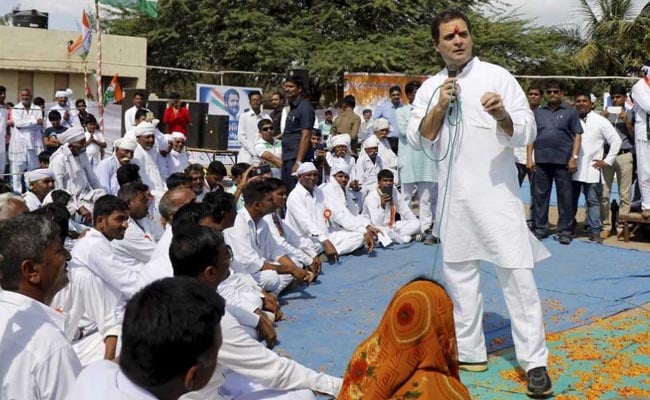 On the third and final leg of his Gujarat tour, Congress Vice President Rahul Gandhi is on the Navsarjan Yatra from Chotila Temple. He is travelling to Chotila, Jasdan, Virpur, Jetpur and other towns before concluding the campaign at Khodaldham. On the second day, Mr Gandhi had visited Tankara and Dhrol in Jamnagar district and Wankaner in Morbi district. He also went to Rajkot where he interacted with traders and industrialists. Interacting with small and medium entrepreneurs, teachers and doctors at Hemu Gandhavi Auditorium, he hit out at the
Narendra Modi government for taking decisions like notes ban and the GST roll-out "without listening to anybody"
which "affected the backbone" of the country's economy. After covering Saurashtra in this visit, Mr Gandhi will campaign in north, central and south Gujarat at later dates to take the Congress campaign forward ahead of Assembly elections later this year. The dates for the Gujarat Assembly Election are yet to be announced.

Here are the live updates from day three of Congress Vice President Rahul Gandhi's Gujarat visit:
A senior Gujarat Congress leader said Gandhi's visit to various temples during the campaign is aimed at countering the BJP's "hardline Hindutva stand". Rahul Gandhi started his tour from Rajkot this morning and came to Chotila, the first stop of his campaign tour today, and began the steep climb immediately.