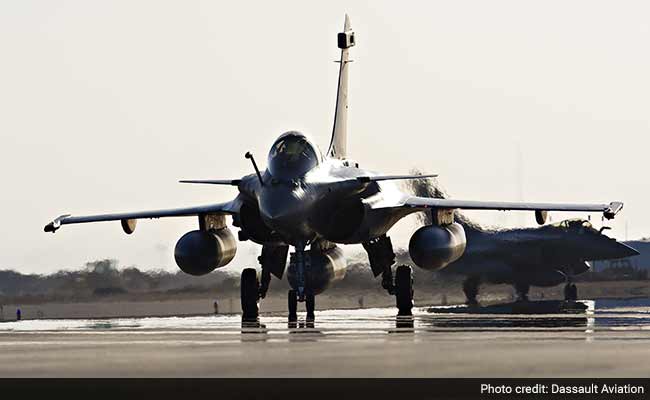 Panaji, Goa:
Ahead of French Defence Minister Jean-Yves Le Drian's visit, India on Monday said that negotiations for the procurement of Rafale fighter jets for the Indian Air Force (IAF) will begin this month, and the multi-billion dollar deal will be finalised "as early as possible".
"The government to government committee will be set up which will begin negotiations on the deal. The negotiations will start anytime in May and we have to conclude them as early as possible," Defence Minister Manohar Parrikar told Press Trust of India in Goa.
He, however avoided to set any deadline to seal the much talked-about deal claiming "since it is government to government procedure, the deal would happen quickly".
The French Defence Minister is expected to be in New Delhi on May 6 to finalise the modalities for the negotiations.
"He will visit only for the purpose of setting up modalities and take the process forward. We will not be directly involved in future talks. The committee is being appointed for it by two governments to kick start the process and fix the modalities," Mr Parrikar said.
The Defence minister said the government appointed committee will complete the negotiations in a time bound fashion.
He said that the procedure to work with countries in the defence sector has been well established.
"We are working government to government with many countries including the United States, Israel, and Russia. We have already worked with France in past," Mr Parrikar said.
He said since it is an important deal, the negotiation aspects will be discussed by the governments and terms for the committee would be set up by the defence ministries.
Prime Minister Narendra Modi during his visit to France last month had signed an agreement to buy 36 Rafale fighter jets in fly-away condition for over USD 6 billion.