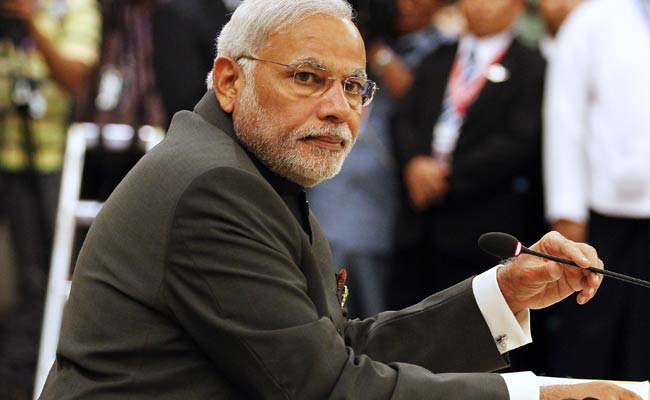 New Delhi:
Business will be the focus of Prime Minister Narendra Modi's visit to France beginning April 10, with emphasis on his Make in India initiative, smart cities and on energy cooperation, the French envoy said today.

Envoy Francois Richier, briefing the media, said the Jaitapur nuclear power plant, where France is to set up six reactors, would also be on the table of talks during Mr Modi's visit.

The talks are also expected to focus on the $20 billion MMRCA (medium multi-role combat aircraft) deal to acquire 126 Rafale fighter jets.

According to media reports, inking of a final deal between Dassault Aviation and Indian authorities on purchase of Rafale jets has got stuck on the issue of pricing and local assembly.

In January 2012, India picked Rafale over strong contender Eurofighter Typhoon for the MMRCA deal, but a final agreement is yet to be clinched.

"Negotiations are on (on Rafale)," the French envoy said.

Mr Richier said the Make in India initiative would be in focus as well as urban development, smart cities and clean energy, which includes solar and civil nuclear energy.

He described France as a "pro-business country".

On the Jaitapur nuclear plant, where French firm Areva is to set up six European Pressurized Reactors, each of 1,650 megawatts, he said that "when the time comes", the French side will set up its state-of-the-art nuclear reactors in the Maharashtra unit.

The French involvement in Jaitapur would give rise to "localisation of manufacturing in India", he said.

The envoy said final implementation of the India-French nuclear deal to push forward the Jaitapur project was "not linked to any visit".


France is eyeing major cooperation with India in the field of solar energy.
So far, French firms are involved in the production of 10 percent of the solar electricity output in India.
Mr Modi has announced India will build 100 GW of solar power in five years.
"We can do 10 per cent of the total, of the new plan of Prime Minister Modi," the envoy said.
In the field of urban development and smart cities, the envoy said France supports the programme of the Modi Government and it was "happy to partner and see how we can contribute".
France was also keen to collaborate in clean water technology, especially waste water treatment, he added.
Railways would be a key area of focus, with France to flag its bullet trains and semi-high speed trains.
France's national railway SNCF has carried out a feasibility study for a high-speed bullet train between Mumbai and Ahmedabad.
Richier said the project for the bullet train "is on track... we expect to move forward".
Talks are also likely to focus on space cooperation. Both countries are in their 50th year of space cooperation, which has been "discreet, vibrant and technology intensive".