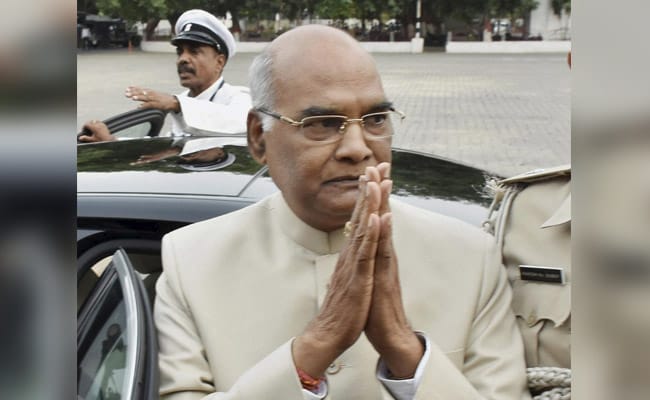 Ram Nath Kovind, who has been chosen by the BJP for the post of President, filed his nomination papers in Parliament House in Delhi today. Prime Minister Narendra Modi accompanied the 71-year-old Mr Kovind along with many Chief Ministers, who have arrived in the national capital to support him. The opposition, in a meeting of 17 parties, yesterday decided to pitch Congress' Meira Kumar against Mr Kovind, forcing an election to choose the next President of India. The president is elected by members of an Electoral College made up of members of Parliament and state legislatures. Votes in the presidential elections will be counted on July 20, three days after voting. President Pranab Mukherjee's term ends on July 24.
Here are the live updates for Presidential Election nomination:
Who Is Ram Nath Kovind?
Ram Nath Kovind, former Bihar Governor, is a Dalit, same as his contender Meira Kumar, who has been chosen by the opposition for the nation's top post. Mr Kovind is a former leader of the BJP's unit that represents Dalit and served two terms as a member of the Rajya Sabha. He is a trained lawyer who has appeared at the High Court and Supreme Court.