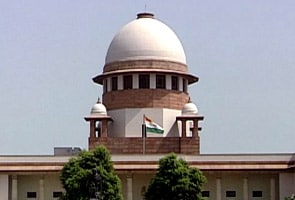 New Delhi:
The Supreme Court today expressed concern over the Delhi shootout that left liquor baron Ponty Chadha and his brother dead and questioned the guidelines under which private security agencies operated in the country and got gun licences.
The court issued a notice to the Union Home Ministry and sought to know the legal framework under which private security agencies worked and were issued firearm licences. What are these agencies' rights and duties, the court asked, posting the next hearing on the matter for December 6.
Taking suo motu cognisance of the Ponty Chadha shootout, the court said: "A recent firing incident widely reported in the Press and resulting in the death of two persons, allegedly on account of use of firearms by private security personnel, is a matter of grave concern. It raises serious issues regarding the role of security agencies, especially the private agencies."
Ponty Chadha and his brother Hardeep were killed in a gunfight, allegedly involving their personal security officers, at a farmhouse in south Delhi on November 17. Two of Mr Chadha's personal security officers are among the six people arrested in the case.