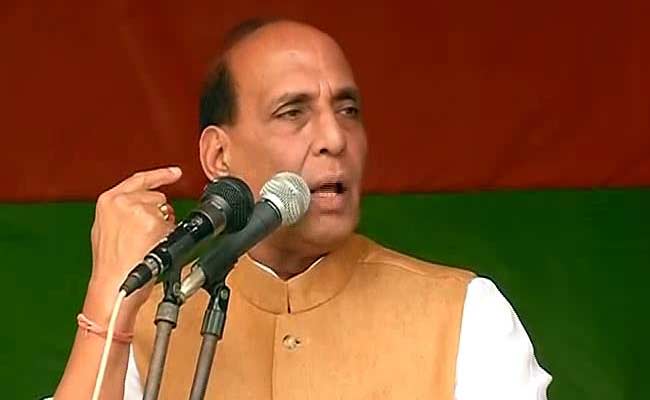 Purulia:
Union Home Minister Rajnath Singh today said BJP will not tolerate the politics of violence being unleashed across the country by some quarters.
Addressing an election meeting in Purulia, Mr Singh alleged a concerted effort is on to create disturbance in the country to discredit the "good governance" of BJP-led NDA government.
"But we will not tolerate this," he said.
Mr Singh said Prime Minister Narendra Modi is spreading the message of peace across the globe as he propagated development in every corner of the country.
Urging the people to vote for BJP in the coming Assembly election to bring development in the state, he alleged that no development has taken place in West Bengal in the past 39 years.
"CPI(M) did nothing for 34 years. Now they are holding hands of Congress and talking of development. Trinamool Congress too did not bring any development to the state during its five-year rule," the Union Minister said.
He added BJP is a party that believed in the ideology of Netaji Subhas Chandra Bose.