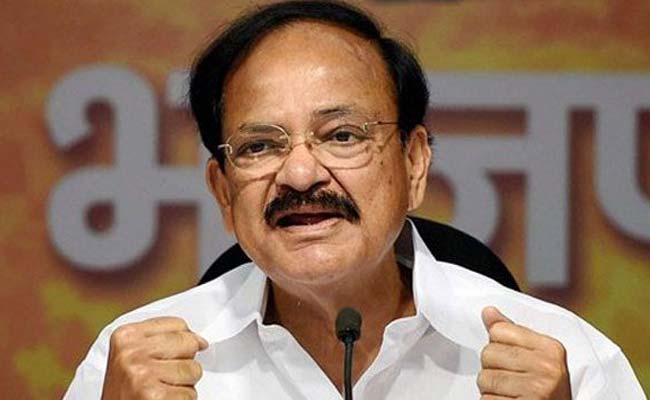 Hyderabad:
Prime Minister Narendra Modi would inaugurate work on Smart City projects from Pune on June 25, Union Urban Development Minister M Venkaiah Naidu said today.
The works would start simultaneously in 20 cities across the country, Mr Naidu said, adding that development of some cities as 'smart cities' would motivate others also to work for progress.
"It is like a light house. If there is a light house, everybody would look at that. If some smart cities are developed, there will be competition among others also, municipalities will increase their revenue and things will improve," he said in Hyderabad.
The Smart City mission, one of the flagship programmes of the NDA government, was announced on June 25 last year.
He said PM Modi is leading the country on the path of progress with innovative thinking and out of the box ideas and cited examples like supplying neem-coated urea and massive construction of highways.
The Union minister stressed that "reform, perform and transform" is the motto of the NDA government and PM Modi.
"We can proudly say that it is Narendra Modi who is the reformer, performer and transformer of the country," he said.
Referring to Congress' dig at him for praising the Prime Minister, Mr Naidu, who has in the past described PM Modi as "God's gift to India" and "messiah of the poor", wondered why it could not be done for good work and asked if only "one family", after whom roads, airports and even canals are named in the country, should be praised all the time.
Mr Naidu was speaking at a reception organised on his visit to the Telangana BJP headquarters in the city after his election to the Rajya Sabha from Rajasthan.
BJP has emerged as the true pan-India party with its footprint seen all over the country, he said, adding PM Modi would "bring more revolutionary changes in the country in the coming days".
"We do not have full majority (in Rajya Sabha). Otherwise, the vehicle would have moved with even greater speed. The Rajya Sabha obstacle is likely to lessen in the coming days. Congress party is weakening," the parliamentary affairs minister said.
BJP is the only party to nominate two minority leaders (Mukhtar Abbas Naqvi and MJ Akbar) in the election to fill 57 vacancies in Rajya Sabha, he said.
"No political party has given even single seat to minorities out of the 57 Rajya Sabha vacancies," he said.
Stating that PM Modi is the biggest communicator for BJP, he asked partymen to strengthen the party in Telangana.