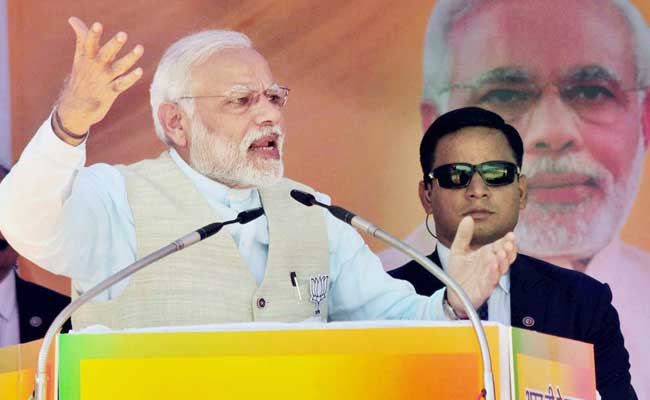 Visakhapatnam:
India is developing very fast under leadership of Prime Minister Narendra Modi, Union Minister M Venkaiah Naidu said adding that the reforms including demonetisation initiated by the people have been welcomed by the people.
"India is developing very fast under leadership of the Prime Minister. People in the country have welcomed reforms initiated by the PM including demonetisation of notes," the Urban Development Minister said.
He further said though the country had several natural resources and talented youth, the country did not develop in the last 60 years of Congress rule.
"Prime Minister has changed the situation within a span of two and half years by taking all measures for development and improve the economic conditions of all sections of people," said the Minister.
He also said that the NDA government was committed for development of Andhra Pradesh, which faced several problems due to bifurcation of the state.
The GDP data showed that the overnight ban on 1,000 and 500 notes in November did not affect growth rate as hard as economists had predicted. Despite demonetisation, the Indian economy clocked a much better-than-expected growth rate of seven per cent in the December quarter, cementing its place as the fastest growing economy.
The prime minister had also took a dig at economists for predicting a slump in the economy. "There are those (critics of note ban)... people from Harvard, Oxford... great economists... those who predicted that the GDP will go down two per cent or even four per cent... but the nation has seen how Harvard thinks and how 'hard work' thinks," the Prime Minister said, addressing a large gathering in Maharajganj, around 300 km from Lucknow.
"On one hand are those from Harvard, who speak in the name of Harvard, and on the other hand is a poor mother's son who is trying to transform the economy of the country through hard work," he said to wild cheering from the crowd.
(with inputs from PTI)