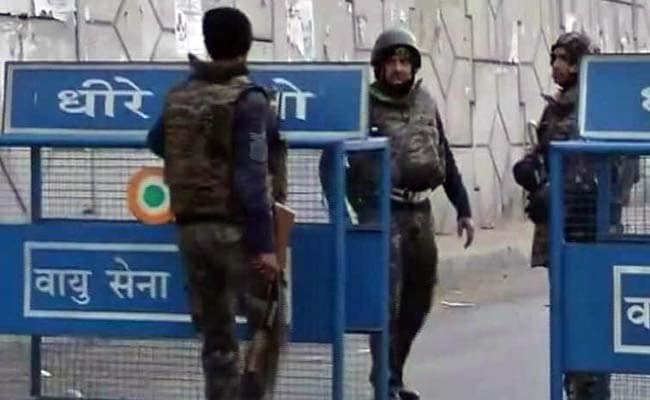 Mohali:
The arms and ammunition recovered during the Pathankot terror attack on January 2 last year would be produced by the National Investigation Agency (NIA) before a special court in Mohali on the next date of hearing.
The NIA stated this during a hearing in the designated court in Mohali yesterday.
The arms would be produced as evidence for exhibit and identification by the witnesses, NIA senior public prosecutor told the court.
The arms and ammunition belonged to terrorists killed during the counter-terror operation.
The court fixed August 14 as the next date of hearing in the case, the day on which the statement of Flight Lieutenant Vimal Kumar, the first witness in the case, would also be recorded.
The officer is expected to identify the arms and ammunition on the next date of hearing.
Flight Lieutenant Kumar was among the 39 witnesses in the case.
Security forces had recovered some arms and ammunition, including assault rifles, grenade launchers, mortars, bullets, from the Pathankot Airbase after the terror attack there.
Last year, terrorists had attacked the Pathankot air base, claiming the lives of seven security personnel while four terrorists were also killed.
Cases were initially registered by local police stations in Pathankot, but subsequently these were transferred and handed over to the NIA, a central probe agency that was set up after the audacious 26/11 Mumbai terror strike to probe all terror cases in the country.
The NIA had filed a charge sheet in the Pathankot terror attack case in December last year.