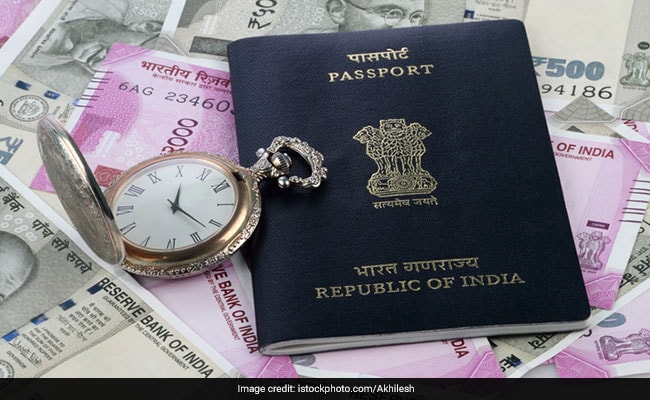 Highlights
Ministry revokes the passports of five NRIs out of six cases
Cases were pertaining to matrimonial disputes of non-resident Indians
Government has been receiving complaints of alleged domestic violence
New Delhi:
The Ministry of External Affairs has revoked the passports of five NRIs out of six cases, in which lookout circulars (LoCs) were issued by the Integrated Nodal Agency (INA) -- an inter-ministerial body dealing with matrimonial disputes of non-resident Indians (NRIs).
On May 15, the INA had issued an LoC against an NRI over marriage disputes and recommended revocation of his passport, in accordance with the provisions of the Passport Act.
The INA, which is headed by the secretary of the Women and Child Development (WCD) Ministry, had recommended the revocation of passport to the MEA in connection with the 6th LoC issued by it.
Subsequently, the MEA had sought the details of the previous five LoCs as well, a WCD Ministry official said.
"The MEA has revoked the passports of five persons out of six cases of NRI matrimonial disputes, in which LoCs were issued by the INA," the official said.
The INA had issued the six LoCs after going through the complaints.
"In a criminal matter involving NRIs, an LoC can be issued by the INA in case of cognizable offences, when the husband living abroad is deliberately evading arrest or not appearing in the trial court, despite non-bailable warrants and other coercive measures, or there is a likelihood that he will leave the country to evade trial or arrest," an official statement issued earlier had stated.
The government has been receiving complaints of alleged frauds, abandonment, domestic violence, extra-marital affairs, ex-parte divorce, being duped of money after promising marriage, forceful or illegal retention of children's custody, non-payment of maintenance etc.
A large number of cases of matrimonial disputes involving NRIs are pending on account of non-appearance of the alleged perpetrators.