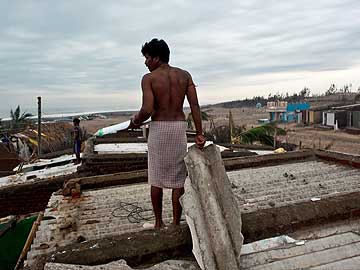 Bhubaneswar:
Nine political parties, including the ruling Biju Janata Dal (BJD), today demanded the Centre to immediately release Rs 5,000 crore for rehabilitation and restoration after Cyclone Phailin.
The nine parties proposed amendment of the norms of the National Disaster Response Fund based on which changes could be made in the State Disaster Response Fund, CPI(M) secretary Janardan Pati said after a meeting of the parties.
The leaders of the nine parties, comprising BJD, BJP, CPI(M), CPI, NCP, Samajwadi Party, BSP and Republican Party at the meeting, expressed concern over the attitude of the Centre during the post-cyclone period.
While condemning the Centre giving kerosene oil at Rs 73 per litre during the cyclone, the nine parties asked the UPA government to declare cyclone Phailin a national calamity in Odisha.
The parties criticised the UPA government for not sending any central minister to assess the magnitude of devastation caused by the cyclone and resultant floods in the state.
A delegation of nine parties would soon submit a memorandum to Governor S C Jamir and draw attention of the President, Pati said.
The state government in two separate memoranda to the Centre had demanded Rs 5832.50 crore for assistance from National Disaster Response Force (NDRF).
While Rs 4242.41 crore was demanded for cyclone Phailin in the first phase, Rs 1590.09 crore was sought for floods and heavy rains in the subsequent period.
The Centre has so far released only Rs 750 crore from NDRF, said Revenue and Disaster Management minister S N Patro.