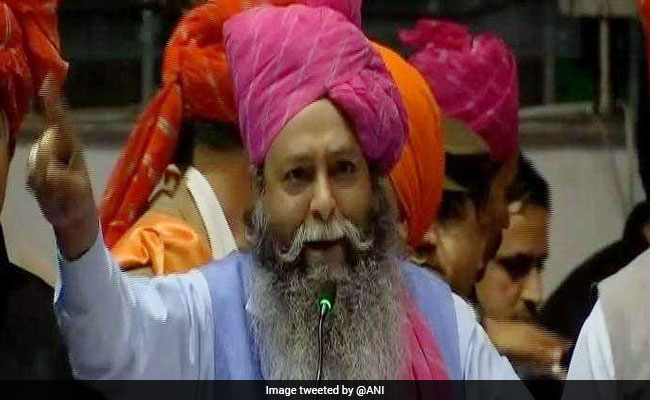 Highlights
10 crores for beheading Sanjay Bhansali, Deepika Padukone: BJP leader
He has been asked to explain his comments on "Padmavati"
Film's release delayed indefinitely, its producers said yesterday
New Delhi:
Prime Minister Narendra Modi's party has asked a senior leader in Haryana to explain his shocking offer to pay 10 crores in exchange for the heads of Sanjay Leela Bhansali or Deepika Padukone, the director and lead star of "Padmavati".
Suraj Pal Amu of the BJP made the offer yesterday, adding to the threats of violence made by the Karni Sena
, a Rajput group, which says the movie distorts history and is offensive in its portrayal of Rajput queen Padmini. Several senior union ministers have argued against the film, and Rajasthan Chief Minister Vasundhara Raje has asked that it not be released without deleting the scenes declared offensive by groups like the Karni Sena.
The BJP's Anil Jain, a senior leader from Haryana, said that though the ruling party is not in favour of the film being released,
it does not support the sort of threat issued by Suraj Pal.
The producers of "Padmavati" said yesterday they have indefinitely delayed the release of the film, which Mr Bhansali had planned to debut on December 1.
Based on an epic poem by Malik Muhammad Jayasi, the film tells the story of Padmavati, the queen of the Rajput warrior clan who set herself of fire to avoid being taken captive by Mughal conqueror Alauddin Khilji, who was infatuated with her beauty.
The film has led to protests in states like Rajasthan, Maharashtra and has triggered public debate about freedom of expression with several artists asking why he government is not intervening to make it clear that fringe groups cannot call the shots. The Karni sena has said it must be allowed to preview the film and determine what scenes are objectionable.
The movie has not yet been approved by the censor board.
Mr Bhansali has repeatedly stressed that reports of his movie suggesting a romance between the two characters are incorrect.