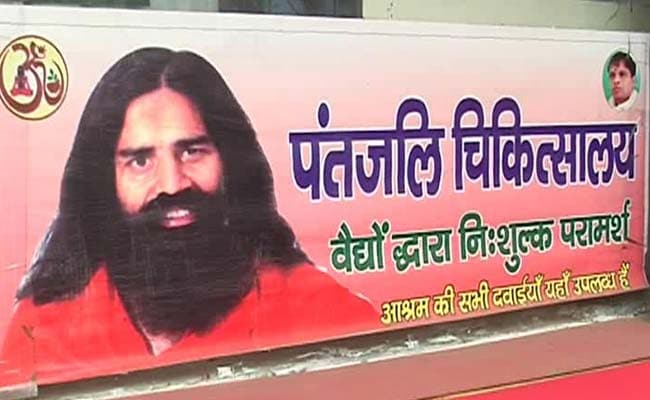 New Delhi:
The opposition today sought to embarrass the ruling BJP in Parliament by linking it to yoga guru Baba Ramdev, whose pharmacy they alleged sells an ayurvedic concoction called the "Putrajeevak Beej," which literally translates to "the seed that gives life to a son."
They sought a ban on it alleging that the name suggests the promise that it can help give birth to a male child, which is illegal and unconstitutional.
Janata Dal United leader KC Tyagi held up a packet of Putrajeevak Beej, which he said he had bought off the counter at a pharmacy run by Baba Ramdev's trust.
"We welcome the Prime Minster's Beti Padhao Beti Bachao (Save the girl child, educate her) campaign, but the Haryana government has appointed as brand ambassador a man whose pharmacy sells this," Mr Tyagi said, adding, "does the Government approve of this?"
The PM's girl child campaign aims at reversing the skewed gender ratio in many states. It was launched a few months ago from BJP-ruled Haryana, which has the worst gender ratio in the country.
Not only is Baba Ramdev Haryana's brand ambassador, he was reportedly considered for the prestigious Padma Vibhushan award by the Centre this year. Last week he declined the Haryana government's offer of a cabinet minister's status. The yoga guru had campaigned for the BJP in last year's Lok Sabha elections.
In Parliament today, when the Samjawadi Party's Jaya Bachchan handed the packet to Health Minister JP Nadda, he promised, "The Government will look into it and proper action will be taken," assuring the house that "the government is very serious on sex-ratio," and that the Prime Minister is personally monitoring the 'Beti Bachao, Beti Padao' campaign.
Baba Ramdev's Patanjali Trust has said in a release: "Few peoples' ignorance and vested interest is trying to malign Ayurveda. The botanical name of the ingredient used is Putrajivak Roxburghii, and that it has nothing to do with sex determination."