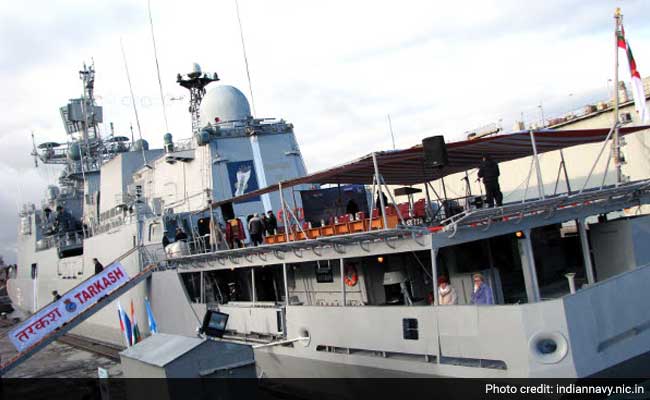 Mumbai:
Indian stealth frigate INS Tarkash, which participated in the Operation Rahat, returned to Mumbai today.
The ship's crew along with that of INS Mumbai, which got in on April 16, was greeted by senior officers of the command.
The two warships had left Mumbai for Yemen on March 30.
INS Tarkash continued to escort passenger ships, which reached Djibouti on April 5. In a well coordinated operation, 441 people, including foreign nationals, women, elderly persons and children were evacuated, a statement said.
In all, these ships undertook a total of nine missions to various ports to evacuate over 3,000 persons including nearly 1,300 from over 30 other nations, from war torn country.