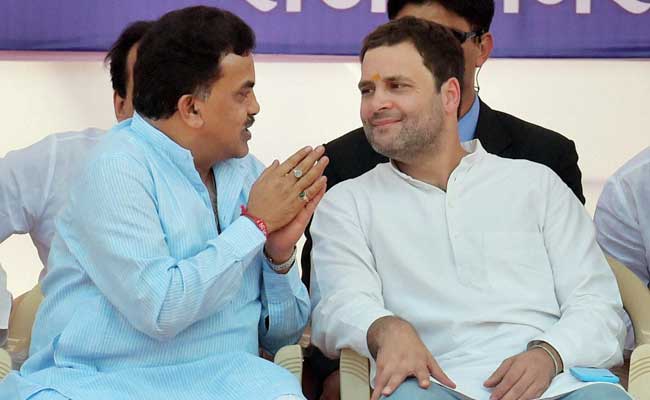 Mumbai:
Asserting his loyalty towards the Congress president, Mumbai Regional Congress Committee (MRCC) president Sanjay Nirupam on Monday said that only Rahul Gandhi would decide whether he was to be ousted or not.
Addressing the media in Mumbai, Mr Nirupam said, "I am a Rahul Gandhi loyalist and I have been appointed by him. He has ordered me to fight for the issues of the people of Mumbai, it is my duty to carry out that responsibility, and every second day I am on the streets to fight for Mumbaikars."
The former Congress MP further added, "I will continue doing so until the day he deems fit to replace me. That day I will duly accept that decision, but only he will decide till when I will serve as Mumbai Congress president."
Mr Nirupam's comments come in the backdrop of a meeting between senior MRCC leaders and Maharashtra Congress incharge Mallikarjun Kharge on Sunday, wherein apparently a demand for Nirupam's removal as the MRCC president was made. The leaders, stated to have recommended the name of former Lok Sabha MP Milind Deora for the post.
It is learnt that the leaders unanimously demanded a change in the MRCC leadership at the earliest for better preparation for the upcoming Lok Sabha and the State assembly elections due next year.
The Mumbai Ccongress leaders were said to be upset with Mr Nirupam's stance on crucial issues related to the party's day to day functioning as well as the strategy for the Brihanmumbai Municipal Corporation (BMC) elections, including ticket distribution.