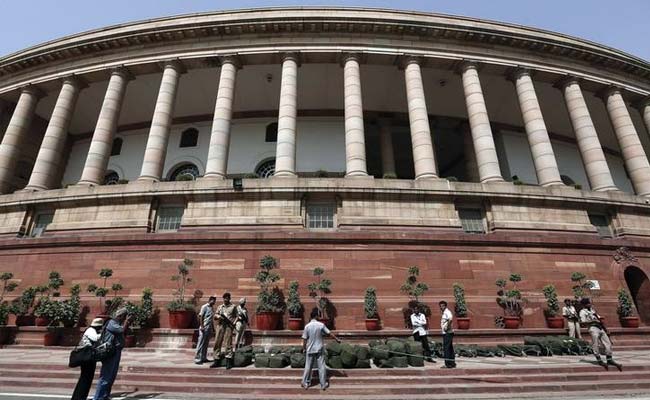 New Delhi:
Here is some worrying math after four days of Parliament's monsoon session, washed out by protests and adjournments. If all 18 working days of this short session are disrupted, an estimated Rs 35 crore of the taxpayer's money will be lost.
Each minute of Parliament in session costs approximately Rs 29,000. The Rajya Sabha works for an average five hours a day, the Lok Sabha for six; a total 11 hours.
Since Tuesday when the monsoon session began, the Congress-led Opposition has come good on its threat that it will not allow the Houses to function till three top BJP leaders caught in big scandals resign. That has meant about six per cent work and 94 per cent disruption till this morning, according to a report.
At an event yesterday, Prime Minister Narendra Modi cautioned lawmakers that the world is watching. "People have huge expectations from MPs and Parliament," PM Modi said, making a
strong pitch for parliamentary debate
.
But Congress Vice-President Rahul Gandhi made it clear on Thursday that things are not set to change any time soon; he said there would be
no debate in Parliament without resignations
.
The government has offered discussion, but has rejected the call for the resignation of its leaders - Foreign Minister Sushma Swaraj and Rajasthan Chief Minister Vasundhara Raje, being targeted for helping disgraced cricket mogul Lalit Modi, and Madhya Pradesh Chief Minister Shivraj Singh Chouhan, for the Vyapam recruitment scam.
While accusing the Congress of disrupting Parliament, the ruling BJP has added to the fireworks with an
aggressive counter-attack targeting Robert Vadra
, the son-in-law of Congress President Sonia Gandhi, over a Facebook post.
Left leader D Raja said they are "extremely concerned" about the loss of public money, but said the onus was on the government to remove its leaders and ensure "structured, meaningful debate."
The Congress has reminded the BJP that parliamentary disruptions was its top strategy when in the opposition.
But, said BJP minister and first-time MP Babul Supriyo, "Why cannot we follow the good examples?" He was referring to governments in that past that managed to clock more hours of parliamentary work than scheduled.