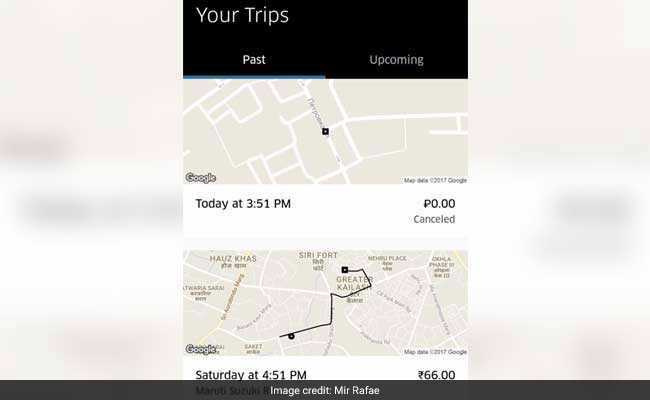 New Delhi:
The issue of women's safety in app-based cabs has been taken up by the Supreme Court, which asked the Centre today for suggestions on the matter. The court asked if it was possible to have a regulatory mechanism to check sexual harassment in app-based taxies like Uber and Ola and public transport. The case will be heard next on December 7.
The appeal in the top court seeking enhanced safety for women and guidelines for victims of sexual harassment comes as a number of women have gone public with their experiences on social media. Several have expressed unhappiness about the support they received from the California-based firm.
The court asked the Centre to respond to suggestions made by amicus curiae Indira Jaising regarding the safety and protection of women in public transport.
Ms Jaising pointed out that Uber has been banned in London after it refused to subject itself to the jurisdiction of British courts. A similar provision should be in place in India so such companies can't evade legal action if incidents of rape or sexual harassment take place inside cabs, perpetrated by the drivers. Ms Jaising also said there is no uniformity of procedure among the states when it comes to dealing with sexual harassment in public transport.
On Sunday, Mumbai-based comedienne Mallika Dua narrated a terrifying experience with her Uber driver. In a Facebook post, she said the driver was verbally abusive and erratic, and criticized Uber in scathing terms for inadequate customer care in India.
In 2014, after the rape of woman by an Uber driver in Delhi made international headlines, Uber was temporarily banned in Delhi. The driver, Shiv Kumar Yadav, was convicted and sentenced to life imprisonment.
In June this year, the woman, who now lives in Texas, sued Uber and its then chief executive Travis Kalanick for illegally obtaining and sharing her medical records related to the sexual assault. It was alleged that the Uber executives were working under the assumption that the assault allegations were fabricated by their chief competitor in India, Ola, to sabotage the company.