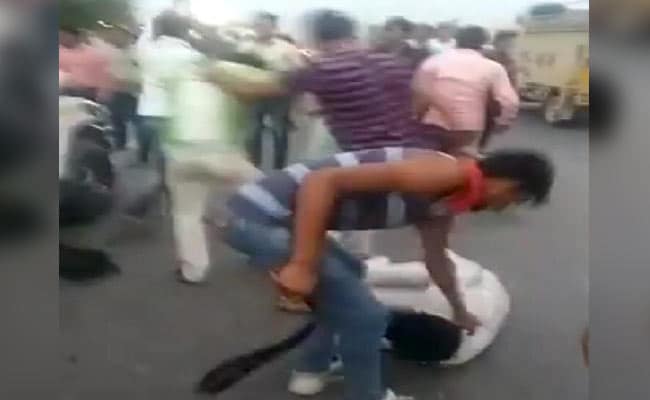 New Delhi:
Amid anger over the killing of a man by cow vigilantes in Alwar, the Supreme Court today issued notice to Rajasthan and five other states, as well as the Centre on a petition asking for a ban on these groups.
The other states that have been issued notice are Gujarat, Jharkhand, Maharashtra and Karnataka.
Congress member Tehseen Poonawala had moved the court last year asking for a ban on vigilante groups blamed for attacks on Dalits and minorities in the name of cow protection.
"... The menace caused by the so-called cow protection groups is spreading fast to every nook and corner of the country and is creating disharmony among various communities and castes," the petition said.
On Saturday, a mob of 200 brutally attacked a group that was on its way home to Haryana after buying cows at a Jaipur fair. One of the men, Pehlu Khan, a 55-year-old diary owner, died on Tuesday night.
The men were kicked, punched and hit with sticks even after they produced documents to show they were transporting cows bought for milk. Four people were arrest on Tuesday night, only after the death of Pehlu Khan sparked outrage. Just after the attack, it was the survivors who were charged by the police of cow smuggling.
The opposition in parliament today demanded an apology from Union Minister Mukhtar Abbas Naqvi, accusing him of trivializing the deadly attack.
On Thursday, responding to opposition protests and slogan shouting over the Alwar attack, Mr Naqvi had said: "No such incident took place as described by opposition...We don't condone lawlessness. No message should go that we are for cow killings."