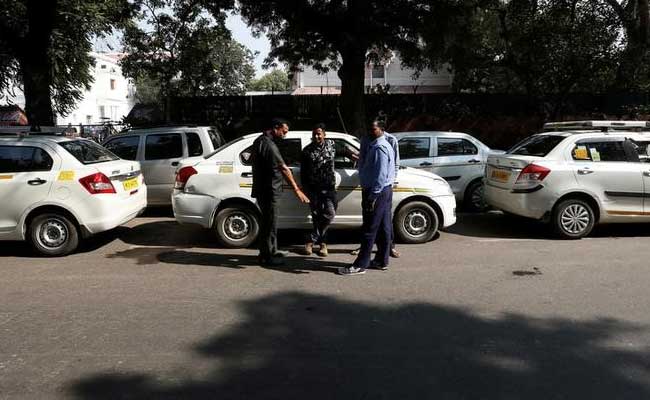 Mumbai:
The transport wing of the Maharashtra Navnirman Sena has called for a strike of drivers of cab aggregators Uber and Ola starting today.
The strike has been called by the Maharashtra Navnirman Vahtuk Sena which has claimed that several drivers are not being able to cover costs due to falling business.
"Ola and Uber had given big assurances to the drivers, but today they are unable to cover their costs. They have invested Rs 5-7 lakh and were expecting to make Rs 1.5 lakh a month. But drivers are unable to make even half of this because of the mismanagement by these companies," Sanjay Naik of Maharashtra Navnirman Vahatuk Sena told PTI.
Union leaders said that
drivers in other cities
like New Delhi, Bengaluru, Hyderabad and Pune among others would also be participating in the strike.
Mr Naik further alleged that these taxi-hailing companies were giving first priority to company-owned cars rather than driver-owned vehicles, causing a slump in their business.
If their demands were not met they would be going
ahead with the strike as expected,
he indicated.
Other taxi unions, including the Mumbai Taximen's Union, have extended support.
Meanwhile, police has issued notices to leaders of the union under section 149 of CrPC relating to unlawful assembly.
"Notices of section 149 of CrPC have been issued to Sanjay Naik, president, Arif Shaikh and Nitin Nandgaokar of the Maharashtra Navnirman Vahatuk Sena as preventive action.
If they violate any orders, they are liable to be prosecuted," said Pandit Thorat, senior inspector of the Andheri police station.
In Mumbai alone there are over 45,000 such cabs but a slump in business has seen a drop of about 20 per cent in their numbers.
The cab hailing companies have so far stayed away from interfering in the matter. "We have been informed by the Mumbai Police that they have proactively taken all the necessary steps to ensure safety of commuters during the cab rides in the city," an Ola spokesperson said.